2040 Official Community Plan
The Big Picture

What is Kelowna? To some people, it's an outdoor oasis filled with trails to hike and bike and lakes as a stunning backdrop. To others, this city is an economic powerhouse home to robust traditional sectors like agriculture and construction, and burgeoning new sectors such as information technology. Kelowna is all these things and much more. Most importantly, Kelowna is a collection of people. People who have been here for generations, people who have just recently started to call this place home and even people who are just visiting. Kelowna finds its strength and resilience in the many ways in which its diverse residents and visitors interact, maintain, and ultimately shape the City's built and natural environment. 
The 2040 Official Community Plan (OCP) reflects Kelowna's people driven growth. It works from and encourages diverse public participation. It directs growth by employing knowledge of the past and innovation of the now to imagine and create a better future.
As one of the fastest growing cities in Canada, Kelowna is rapidly evolving. Its economy is diversifying, many of its neighbourhoods are transforming,  and people are choosing new ways to get around. In short, Kelowna is becoming a more urban and dynamic city and the pace of change is unlikely to let up. By 2040, Kelowna is expected to be home to another 45,000 people. This transition can be exciting, bringing a new energy, amenities, employment and educational opportunities. Yet, rapid change can also bring anxiety as some residents grapple with increased traffic, home price escalation and the transformation of the small town they remember.
This growth is also taking place in a time of great societal, technological and environmental change, challenging the way that Kelowna has grown in the past. Advances in technology are changing how we work, shop and communicate. The impacts of a changing climate are now being felt, and income inequality is requiring new approaches to keeping the City an affordable place to live.
In this era of rapid growth and change, it is clear that there are new opportunities to consider along with challenging and complex choices to be made. We must choose where and how we grow. We must choose how we invest and where we invest. We must make these choices while recognizing and building on what we already love about this city. The choices are rarely easy or obvious and often involve making difficult trade-offs.
How we make these choices must be guided by a bold vision and a clear strategy - a sometimes difficult undertaking. Fortunately, the citizens of Kelowna have crafted this bold vision called Imagine Kelowna which outlines what kind of city they want to live in. The 2040 Official Community Plan is one of the most critical strategies that will help us realize that vision by guiding how and where Kelowna will grow in the future. It includes strategic direction on how the City will house 45,000 more residents and how they will get around. It illustrates where new parks and schools will be located and where employment areas will be focused. It guides how we will face the challenges of climate change while making the City more equitable.
Each pillar, objective, policy and guideline in this Plan represents a deliberate choice made about how Kelowna will evolve in the future. With this guidance, Kelowna will not only grow in a way that withstands the coming changes but will flourish.
Imagine Kelowna: The Community's Vision
Imagine Kelowna is the community's response to the forces of change.  Kelowna is a city in transition and Imagine Kelowna captures the community's vision, principles and goals to thrive in the face of unprecedented growth and change.  It is the result of almost 4,000 resident contributions. It is a vision created by our community for our community.
Kelowna Community Vision
Kelowna is a thriving mid-sized city that welcomes people from all backgrounds. We want to build a successful community that honours our rich heritage and also respects the natural wonders that contribute to our identity. As a place with deep agricultural roots, Kelowna understands the need to protect our environment, manage growth and be resilient as our future unfolds.
Kelowna is a thriving city and an incredible place to call home. To flourish in the future, we need to be bold, resilient and unafraid to do things differently. The community has made it clear that as we grow we need to look out for one another and protect the stunning environment that sustains us. Our vision for an inclusive, welcoming, prosperous and sustainable future calls upon us all to be ambitious and to embrace the challenges ahead. As a result, the principles and goals that make up Imagine Kelowna work together as a system to help the community achieve its vision (see Figure 1.1).
In the face of rapid change, the 2040 Official Community Plan helps realize the Imagine Kelowna vision by leveraging growth to make our community more resilient and inclusive and to enhance the quality of life for Kelowna citizens. Through land use decisions, capital investments and community partnerships, this 2040 Official Community Plan will be the framework to guide growth and development over the next twenty years so the Kelowna we live in reflects the Imagine Kelowna vision.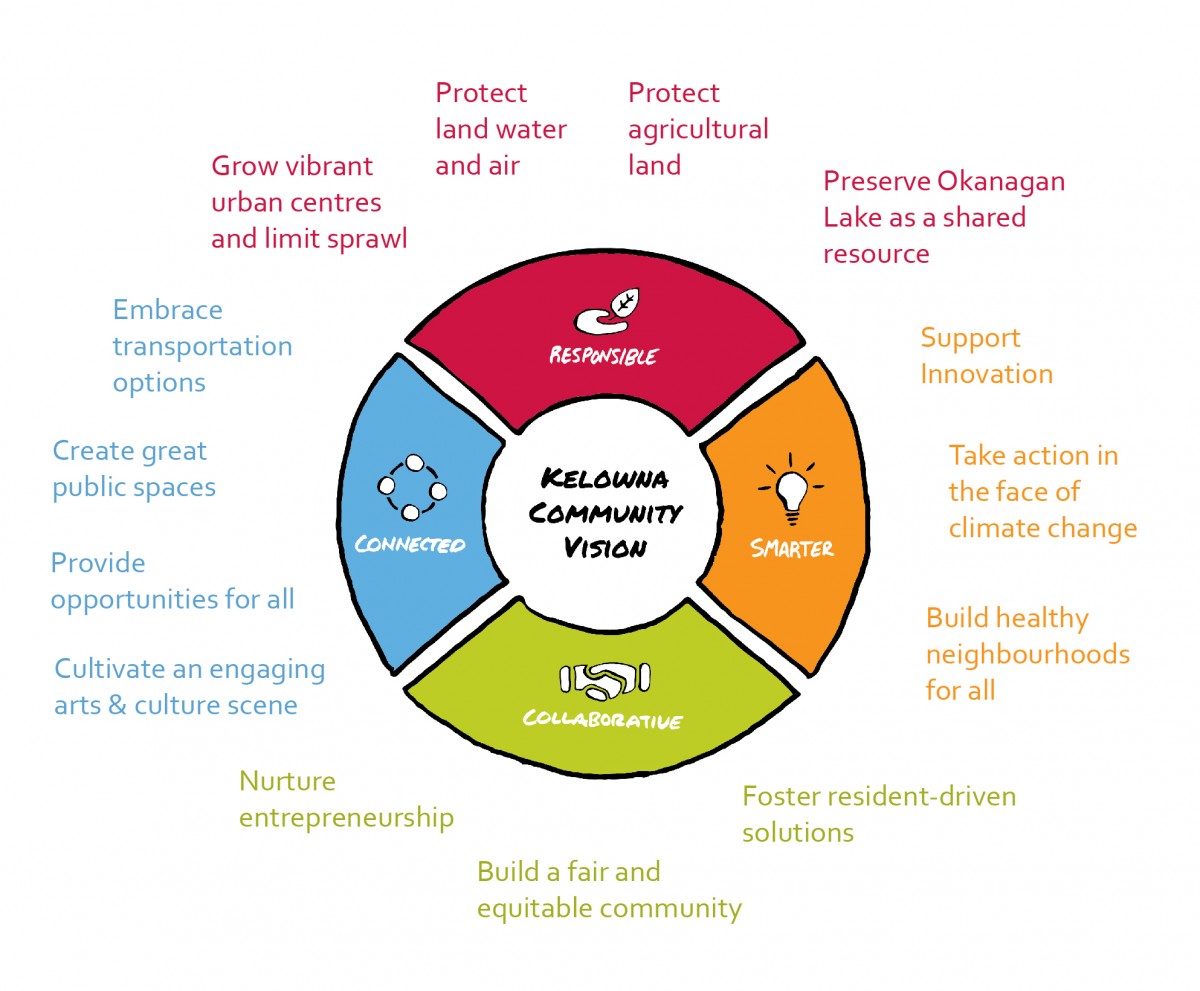 Figure 1.1: Imagine Kelowna community vision. 
Using the Imagine Kelowna goals, this OCP identifies a series of pillars, objectives and policies that will guide decision-making for the City's growth to 2040.
10 Pillars to realize our vision
The 2040 OCP sets strategic direction for the way Kelowna grows, supporting housing choices, green open spaces, employment hubs and preserving our natural features and landscape to maintain Kelowna's distinctiveness. To promote quality of life, 10 OCP Pillars have been established as a foundation on which to build the more detailed policy direction of the 2040 Official Community Plan. These pillars are informed by the bold vision of Imagine Kelowna, Council input, and engagement with Kelowna citizens, partners and stakeholders.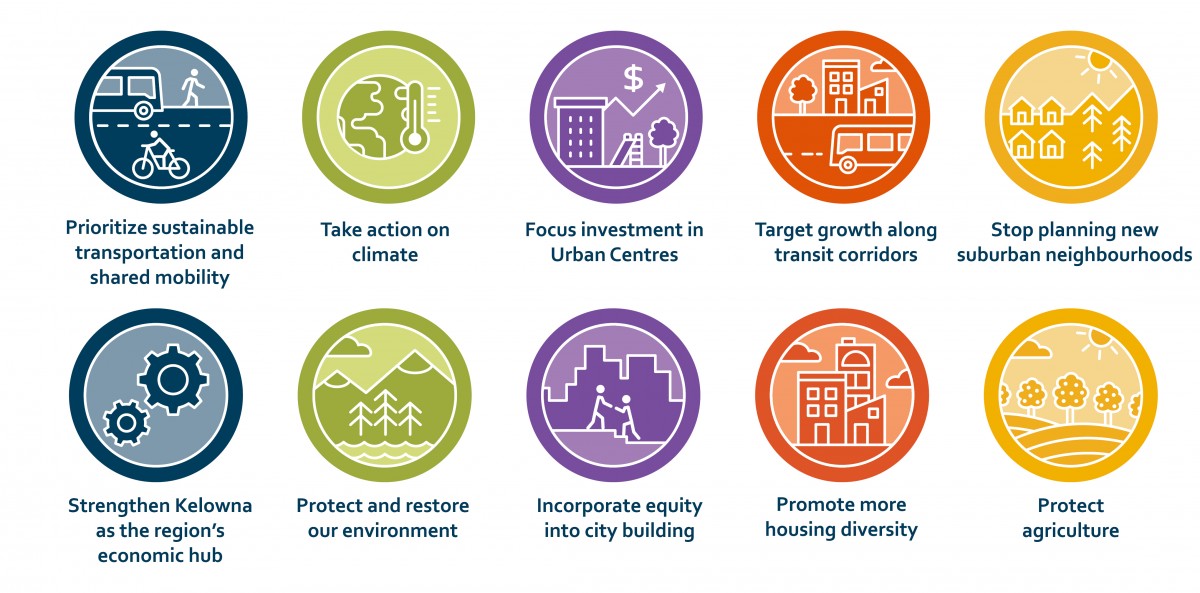 Figure 1.2: Official Community Plan Pillars 
The Growth Strategy: What will the City look like?
The Growth Strategy illustrates the major land use directions that the 2040 Official Community Plan will be taking to create the city envisioned in the Pillars and in Imagine Kelowna. It consists of five Growth Strategy Districts in the city. Each district has its own role in realizing the vision outlined in the Growth Strategy and in supporting the pillars and the Imagine Kelowna vision (see Figure 1.3 and Map 1.1).
Like the Pillars, the Growth Strategy is part of the foundation for the OCP's land use plan, objectives, policies, guidelines and implementation plan. Amendments to the OCP must consider the extent to which the proposal deviates from the Growth Strategy.
How to use the Official Community Plan
The 2040 Official Community Plan is a strategy to guide decision-making and navigate change as Kelowna continues to grow. It identifies changes needed to other City plans, bylaws and regulations. It prioritizes investments in assets and infrastructure, while being responsive and adaptable through monitoring and regular updates.
The OCP is intended for use by all members of the Kelowna community. Kelowna citizens and community organizations can use the OCP to see how and where the city will grow and change, ensuring they stay both informed and involved in decision-making processes. The 2040 OCP can be used by businesses and public institutions to help make major investment decisions, guiding choices to anchor their continued momentum as the economic engines of the city. The development community can have a clear and predictable picture of where and how the City will grow strategically while remaining flexible enough to support innovation in new development.
The OCP is also a high level policy guidance document and will require the balancing of various objectives, policies and directions to help make decisions. At times, decisions may have to prioritize some directions over others, depending on the specific context or a project or application, and it may not be possible to meet every policy in the OCP. In other cases, some policies may appear to conflict with one another. This will require flexibility for interpretation by Staff and Council to reconcile how a specific proposal or project best meets the vision outlined in the Pillars and the Growth Strategy.
Cities are complex, and the 2040 OCP aligns the interdependencies of systems such as land use, transportation, environment, the economy and equity to be integrated. As such, the systems of city-building are highly interdependent, and require careful consideration to ensure all components are working in harmony. The City of Kelowna is at a pivotal time in its evolution, as we welcome 45,000 more residents and we embark on a more urban future. 
The Official Community Plan vision will require us to work together as a community to build our future city and alongside organizations, institutions, businesses, agencies and other levels of government to change the way we work together, how we make decisions and how we engage with Kelowna residents. The choices ahead will not be easy ones, as the challenges of growing and urbanizing invite many competing interests. We need to be strong and courageous and acknowledge the trade-offs that are ahead, but the vision for our future is ours to realize. Today is not just about choices for ourselves, but for those of future generations. To allow them to experience such quality of life, our proactive planning will shape our future city and how it will respond with infrastructure, how businesses will thrive, how parks will give recreational opportunity, and how innovation will flourish. This is our future city, and it comes to life through the OCP's actions and decisions that we collectively will make.