Honour in the Arts Award
2021 Honour in the Arts Award Recipient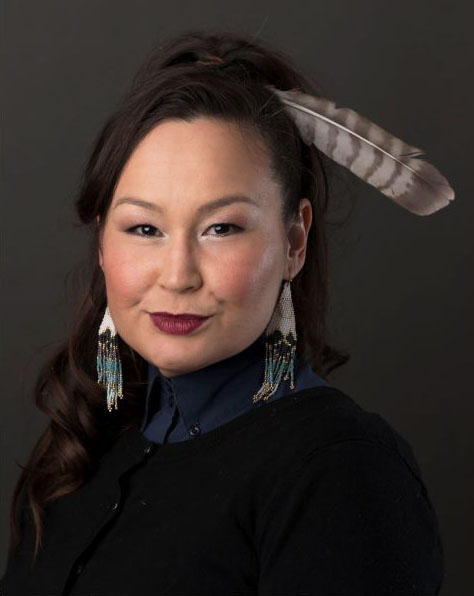 Jennifer Money
As the founder and President of the Okanagan Indigenous Music and Arts Society, the first of its kind in British Columbia, Jennifer Money's commitment to supporting Indigenous artistic talent is inspiring. She has focused her efforts on creating safe spaces for learning and sharing amongst all cultures. Jennifer's long list of contributions in 2021 include leading a Mural and Beautification Contest supporting Kelowna Gospel Mission. She also authored, published and performed a poem in support of the Honouring Our 215 Children Indigenous Peoples Day event.
Jennifer has had a busy year organizing many workshops and events such as Stories with sncewips Heritage Museum (a weekly capitkwl [syilx oral histories] accessible virtual storytelling event), a Women's Warrior Drumming Circle observing Canada's first National Day for Truth and Reconciliation, and organizing Tule Weaving, a traditional textile workshop focusing on sustainable harvesting.
Jennifer is a passionate advocate for Indigenous people and culture and lends her many talents and determination to bringing a desire for greater understanding and involvement among local First Nations and non-Indigenous community members.
Award Criteria
Awarded to an individual who has made an outstanding contribution to Kelowna through cultural and/or artistic efforts.  
Selections are based on the nominee's special accomplishments, contributions and awards for the year 2022.
Past information may be included, but should primarily be regarding the current award year.
Finalist selections are based solely on the information in the completed nomination package.
Nominations for the 48th annual Civic & Community Awards are open, submit online now.
Nomination period closes February 10, 2023.  
Award supported by: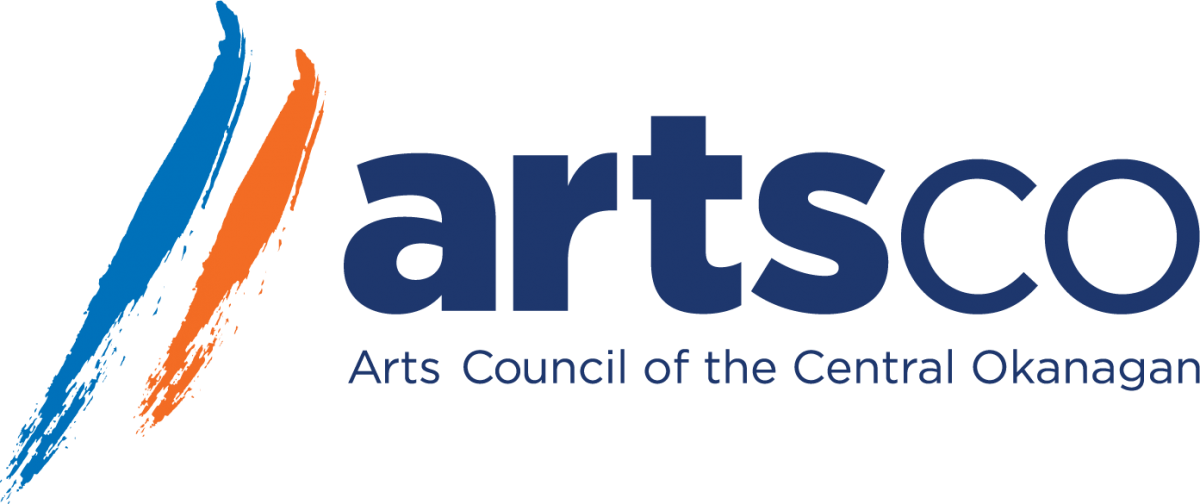 Past Recipients of the Award
2020 - Karma Lacoff Nieoczym
2019 - Erin Scott
2018 - Ryan Grenier
2017 - Simone Orlando
2016 - Karen Close
2015 - Rosemary Thomson
2014 - Jennifer Schell
2013 - Glenna Turnbull
2012 - Anna Jacyszyn
2011 - Nathan Flavel
2010 - Quinn Best
2009 - Randy Leslie
2008 - George Cwiklewski
2007 - Wendy McCracken
2006 - Gayle Liman
2005 - Neal Facey
2004 - Hugh Parsons
2003 - Roslyn Frantz
2002 - Rod Charlesworth 
2001 - Dr. Jayne Brooks
2000 - Alice Hargreaves
1999 - Marina and Harold Pettman
1998 - Gayle Stevenson 
1997 - Fran Gebhard
1996 – Michael Griffin & Denise Nahirney
1995 – Deborah Helf
1994 – Ella Hapi
1993 – Colleen Kelly and Marnie Sullivan
1992 – Val Bardot
1991 – John Deschner
1990 – Maev Brennan
1989 – Wendy & Warren Sparks
1988 – Penny Venables
1987 – Doug & Barb Leadbetter
1986 – Pear Slater
1985 – Lynne Atkinson
1984 – Stuart Gordon
1982 – Mary McIntosh and Kay Smith
1981 – Arthur Lo and Linda Tait
1980 – Leslie Hopton and Linda Zimmerman
1979 – Bill Bennett and Jan Woinoski
1978 – Marjorie Denroche and Lloyd Hooper
1977 – Mary Bull
1976 – J. Garfield McKinley and Margot MacLaughlin