Female Athlete of the Year Award
2022 Female Athlete of the Year Recipient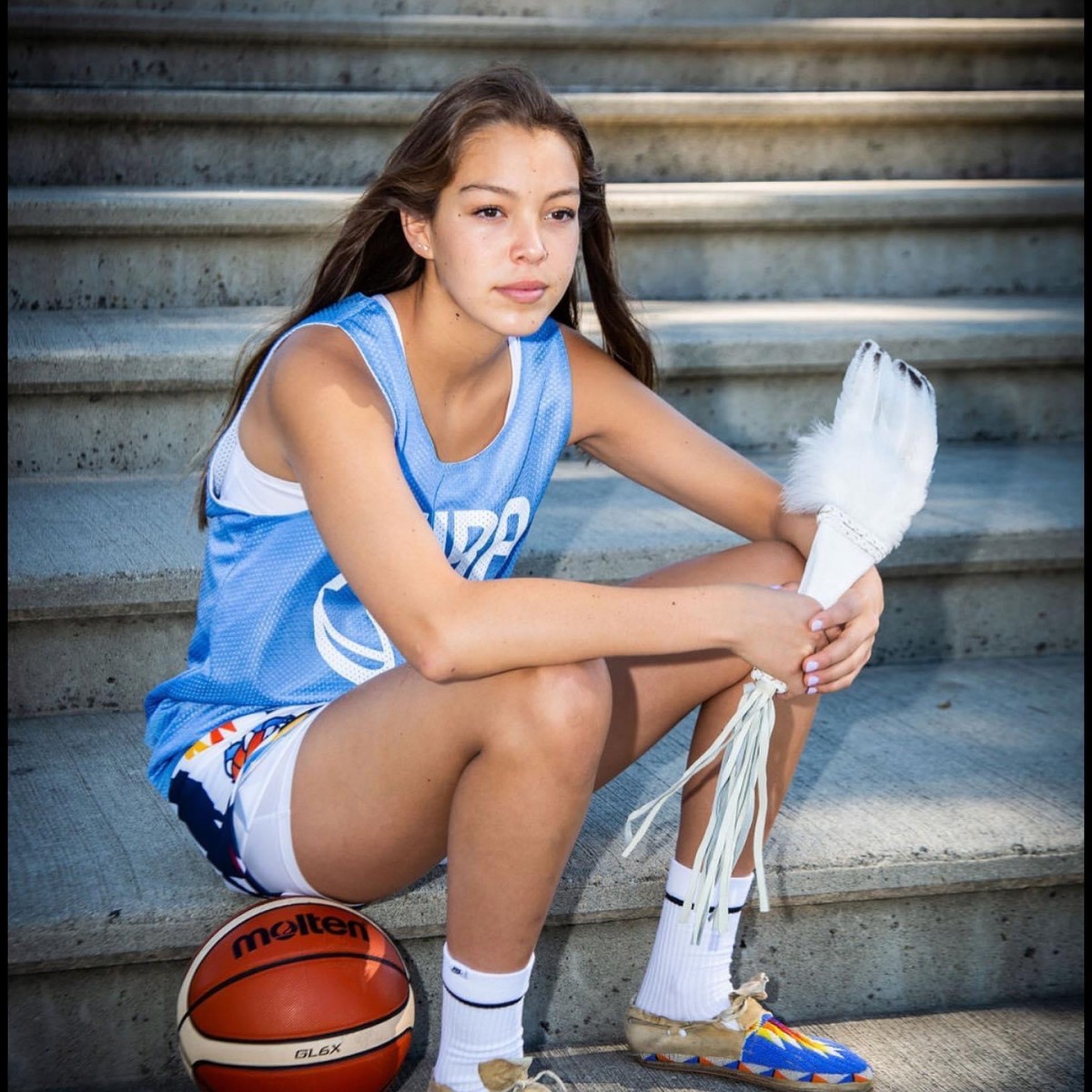 Kanani Coon
Kanani Coon is one of the top female high school basketball players in the country. She was selected to participate in the Canletes All-Canadian All-Star game in Toronto, has been part of the National Targeted Athlete Program for the past three years and was one of twenty athletes chosen for the U16 Junior National Team. As a member of the Enoch Cree Nation and the Dzawada'enuxw First Nation, Kanani was selected to represent BC in the North American Indigenous Games and was awarded the Premier's Award for Indigenous Youth Excellence in Sport. Kanani will soon be attending the University of California - Santa Barbara where she will pursue her basketball career and work towards a law degree on full scholarship. 
Sponsored by: 


---
Award Criteria
Awarded to the female athlete (amateur or professional) who brought the greatest amount of recognition to Kelowna. 
Include Provincial, National and World Ranking if applicable.
Selections are based on the nominee's achievements for the year 2022
Past information (awards and achievements) may be included, but should be primarily regarding the current award year.
Finalist selections are based solely on the information in the completed nomination package.
Check back in fall 2023 for information about the 49th annual awards nomination period.
Past Recipients of the Award
2021 - Malindi Elmore
2019 - Madelyn Hettinga
2018 - Kelsey Serwa
2017 - Taryn O'Neill
2016 - Taylor Ruck
2015 - Kierra Smith
2014 - Kelsey Serwa
2013 - Keely Watts-Watling
2012 - Jen Woods
2011 - Kelsey Serwa
2010 - Kelsey Serwa
2009 - Samantha Richdale
2008 - Heather Mandoli
2007 - Sarah Charles
2006 - Robyn Buna
2005 - Jessie Denys
2003 - Sarah Charles
1997 - Malindi Elmore 
1996 - Nicole Gal 
1994 - Christie Van Hees
1992 - Tracey Melesko
1991 - Joanne Ritchie and GIllian Lalonde
1987 - Gayle Anderson
1986 - Jill Corrado 
1985 - Linda Florkevitch
1983 - Jill Corrado