Community art projects
Community art projects
Community art is a collaborative, collective creative process between a professional artist and the community. It encourages the creation of publicly accessible artworks, fosters community pride and identity, and reflects the diversity of the community. One or more projects will be considered each year based on the applications received and reviewed by the Public Art Committee. Funding is provided on a matching 50/50 basis. We welcome proposals for projects using either traditional or new art practices. 
It's advised that applicants should connect with Cultural Services Staff at culture@kelowna.ca prior to completing an application to determine eligibility. 
Community art grant recipients
TRAILART - Inner fish and The Bike Ride Collective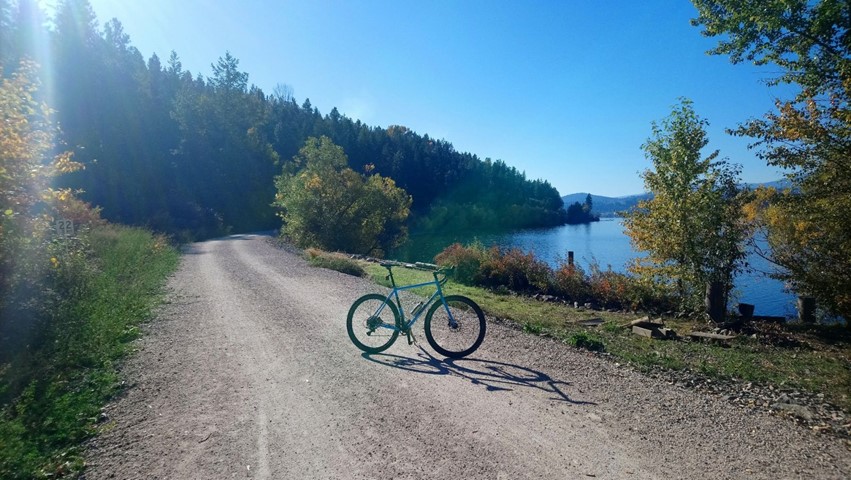 Inner fish and the Bike Ride Collective presents TRAILART a one-of-a-kind experience connecting art to this place and this land.  TRAILART is a public, outdoor, site-responsive performance along Kelowna's Rail Trail. It will feature local artists performing various forms of creative and artistic theatre.
 Audience members will navigate between performances on foot, bicycle, skateboard……or any human-powered vehicle suitable for the Rail Trail where audiences will discover   interpretive dance, visual images, representative and metaphorical performances, live music, and more!  There will be 3 modules, providing a 60 to 80-minute experience for a mobile audience.
Event takes place Oct. 15, 2-5:00pm beginning at Brent's Grist Mill, 2136 Leckie Rd.
Hanna Karin – Art For Change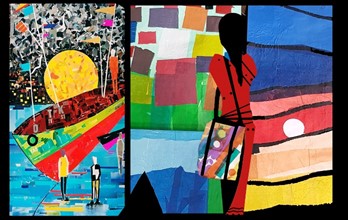 Art For Change is an inclusive, community-based exhibition featuring the creativity and innovation of local and international artisans finding earth-friendly solutions to postconsumer waste.
Art For Change features art, inventions, films, music, fashion and   design. It includes three exhibits (Jenga Jenga, Beauty In The Beast, Think Big), one film   fest and one fashion and design competition. 
Ana Luyben Eries – Empowered Women of the Okanagan 

In late 2019, local artist Ana Luyben Eries received a Community Art grant for her project, Empowered Women of the Okanagan. The project was designed to highlight the attributes of real women who built up this community and to explore the concept of self-empowerment with the community. Portraits were painted of local women in the Okanagan and their stories were collected and posted alongside the portrait. Community members were invited to participate in the project by contributing their thoughts on empowerment for the artist to compile. 
Uptown Rutland Business Association – Rutland Mural Fest 
In 2019, the Uptown Rutland Business Association (URBA) received a Community Art grant for its inaugural Rutland Mural Festival. In collaboration with local businesses in the Rutland area, seven murals were painted over the Summer to enhance the vibrancy and sense of ownership for residents in the Rutland area. Students from Rutland Senior Secondary were invited to participate in the project, learn about painting murals and try their hand at mural painting in the Rutland Lions Park. The murals were completed in August of 2019 and URBA is hoping to host this festival as an annual event. 
Okanagan Chinese Canadian Association – Chinatown Heritage Mural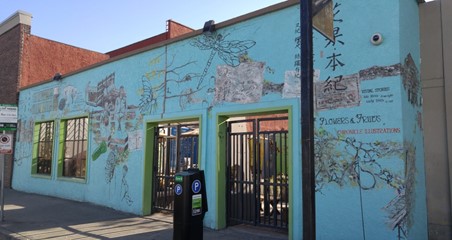 In 2018,  the Okanagan Chinese Canadian Association received a community art grant to create a mural on the building of the Kelowna Gospel Mission in memory of the historic Chinatown in Kelowna. Multiple sessions were held to intake ideas, designs and quotes from the community at large.
Mr. Charles Chau, a Kelowna resident and renowned artist from Hong Kong, led the project with his idea Seeds of Hope. Local residents and the Kelowna Gospel Mission were invited to participate in the preparation and painting of the mural. The mural was completed in June of 2019.