Young Citizen of the Year Award
2021 Young Citizen of the Year Award Recipient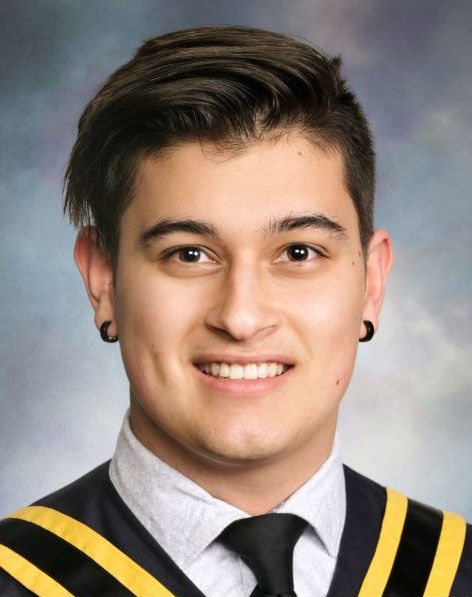 David Withler holds an incredibly unique title: he is the youngers and most frequent plasma donor in Canada. This young man knows the importance of giving. In addition to rolling up his sleeves to donate blood, he also supported numerous community initiatives in 2021, including volunteering at long-term care facilities and helped to raise awareness for the new Plasma Donor Centre in Kelowna. 
David is also a passionate soccer player with a developed sense of discipline and teamwork. He served as a mentor to younger soccer players and refereed for many community games. David represented Kelowna at the 2019 International Children's Games for soccer. 
David will be graduating in June 2022 from Kelowna Senior Secondary with a dual Dogwood diploma after completing the French immersion program. 
Award Criteria
Nominees must be between the ages of 13 and 19 as of December 31, 2021.
Awarded to a young citizen, in recognition of their outstanding voluntary contributions to the well-being of the city of Kelowna. Contributions may be related to recreation, the arts, education, humanities, community service, and/or medical/business/commerce fields.
Selections are based on the nominee's achievements/contributions for the year 2022. Past information may be included, but should primarily be regarding the current award year.
Finalist selections are based solely on the information in the completed nomination package.

The successful finalists will receive funding towards their post secondary goals through the Payton and Dillon Budd Memorial Fund Youth Scholarship.
Nominations for the 48th annual Civic & Community Awards are open, submit online now.
Nomination period closes February 10, 2023.  

Past Recipients of Young Citizen of the Year Award
Past recipients of the Young Citizen of the Year Award
2020 - Tian Whitehead
2019 - Abby Kiehlbauch
Prior to 2019, the young citizen of the year category included both male/female categories. 
Past recipients of the Young Female of the Year Award
2018 - Keneisha Charles
2017 - Ashley Robinson
2016 - Gabriela Rubio
2015 - Maya Gay
2014 - Thish Rajapakshe
2013 - Pauline Schrott
2012 - Kelsi Taron
2011 - Tanveer Gill
2010 - Danielle Heinzlemann
2009 - Jessica LeNoble
2008 - Sasha Gronsdahl
2007 - Brianna Beaudry
2006 - Caitlyn Slavik
2005 - Christa Hoy
2004 - Kelly O'Connor
2003 - Rachel Leier
2002 - Teryn Buna
2001 - Brenna Black
2000 - Jacqueline Collins
1999 - Sarah Carson 
1998 - Lauren Telford
1997 - Lindsay Reiger
1996 - Amber Tronnes
1995 - Trina Dean
1994 - Melanie Mitchell
1993 - Paris All Gfeller
1992 - Lita Ludwig / Nicola Maria Reiger
1988 - Leah Westereng
1987 - Mairi Warhurst 
Past recipients of the Young Male of the Year Award
2018 - Matthew Richardson
2017 - Finnegan Pihl
2016 - Andrew Kates
2015 - Stuart Isherwood
2014 - Nikolai Lesack
2013 - Jonathon Charlton
2012 - Eli McAlpine
2011 - Terry Lee
2010 - Peter Davidson
2009 - Cody O'Neil
2008 - KJ Hansen
2007 - Ori Powell
2006 - Kevin Craig
2005 - Chris Hall
2004 - Aaron Erhardt
2002 - Daniel Mandryk
2001 - Mark Chambers
2000 - Trevor Roy
1999 - Ben Laurie
1998 - Jeremy Pennington
1997 - Mike Wipf
1996 - Chris Biro / Cam Noble
1995 - Joel Gfeller
1994 - Mike Rathjen
1993 - Nathan Hukaluk
1991 - Nigel Mark Daley
1990 - Michael Woodworth
1989 - Philip M. Bischoff