Male Athlete of the Year Award
2020-21 Male Athlete of the Year Award Recipient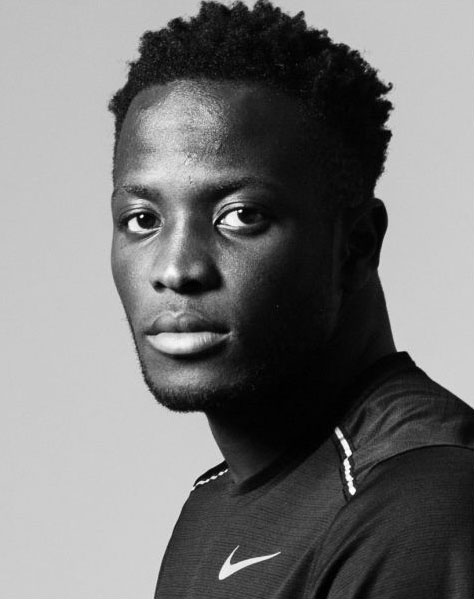 Jerome Blake is becoming very familiar with a podium finish. Leading up to the 2020 Summer Olympics, Jerome placed second at the Canadian Time Trials and set his personal best just before heading to the 2020 Olympics, running the 100 meter in 10.15 seconds. Jerome went on to help Team Canada win silver in the 4-man 4 x 100 meter relay in Tokyo. Since 2015 Jerome has won five consecutive BC Athletics 100-metre titles and two 200-metre titles. Jerome is passionate about giving back to youth through a mentorship called StepIn Stone. Jerome knows from experience that nothing is given easily but hard work, determination and support are the keys to success.
Award Criteria
Awarded to the male athlete (amateur or professional) who brought the greatest amount of recognition to Kelowna.
Include Provincial, National and World Ranking if applicable.
Selections are based on the nominees achievements for the year 2022.
Past information (awards and achievements) may be included, but should be primarily regarding the current award year.
Finalist selections are based solely on the information in the completed package.
Nominations for the 48th annual Civic & Community Awards are open, submit online now.
Nomination period closes February 10, 2023.  
Award Sponsored By: 

Past Recipients of the Award
2019 - Trevor Brigden
2018 - Fynnian McCarthy
2017 - Grant Shephard
2016 - Rostam Turner
2015 - Will Dean
2014 - Robbie Yochim
2013 - Alex Hart
2012 - Rostam Turner
2011 - Keefer Joyce
2010 - Dan Crockett 
2009 - Daniel Brown
2008 - Scott Frandsen
2007 - Steve Omischl
2006 - Carlos Guglielmi
2005 - Craig Buntin
2004 - Mervin Watson
2002 - Clayton Miller
2001 - Rob Friend
2000 - Aaron David
1999 - Conrad Leinemann
1998 - Curtis Blewett
1997 - Jason Deleurme
1995 - Jon Agar
1993 - Dex O'Brien 
1990 - Chris Taneda
1989 - Marc Semeniuk
1988 - Corrie Lang
1984 - Blair Horn
1983 - Grant Barnes
1982 - Dave Risso
1981 - Bill Long