Augie Ciancone Memorial Award - Young Male Athlete
2020-21 Augie Ciancone Memorial Award Male Recipients (Tie)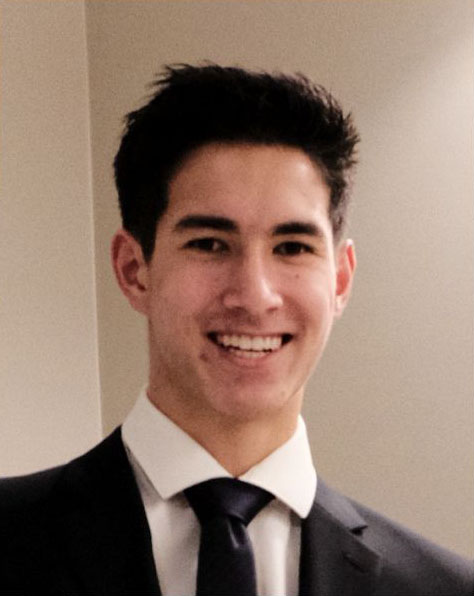 Nathan Loo is the complete package, excelling in three sports including basketball, volleyball and track. He's a leader both on the court and off, as the assistant captain on the Sr. Boys volleyball team while also serving as the OKM Grad Council President. Nathan is the definition of an all-round athlete. In 2018 Nathan was a member of the Jr. Heat Volleyball team that won the BC Championships. You can also find Nathan volunteering in the community, doing everything from being a "red coat" at the hospital to being a Christmas dinner helper at the Parkinson Recreation Centre or working at Camp Okanagan College. Nathan is also a certified provincial volleyball referee, regional basketball referee and national level soccer referee.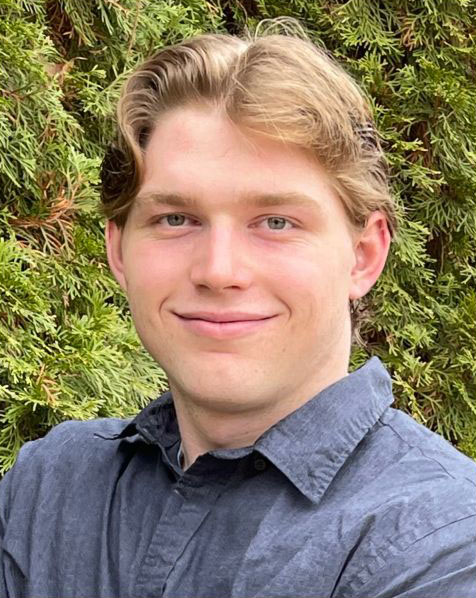 Chances are you'll find Everett Schmuland with a football or basketball in hand. Everett is a top player, student and leader with KSS, achieving success with the Senior Boys teams as well as every club team he's played on. His performance earned him an early scholarship offer to the University of Calgary. This young man is also a community leader coaching U10 flag Football, working with the Moose Hide Campaign and the KSS Football Leadership participating in T.O.U.G.H. talks at elementary schools. Everett was recognized by BC School Sports as one of the top three defense players in the province.
About the Augie Ciancone Memorial Award for Youth Male Athlete
Augie Ciancone was instrumental in setting up Kelowna's first formal sports and recreation program for youth.  He was an all-around athlete, excelling in gymnastics, lacrosse, boxing and horsemanship.
Augie's greatest gift was his ability and personal desire to encourage the young people of Kelowna to get involved in sports.  He also challenged them to achieve their personal best.  His goal was to turn their lives around by instilling the desire to challenge and achieve personal satisfaction through sports.  
Augie passed away in January of 1952.
Award Criteria
Awarded to the most outstanding male high school athlete in the area of the Central Okanagan.
Winner is chosen by the Okanagan Central Schools Athletic Association. 
Nominations for the 48th annual Civic & Community Awards will open Dec. 5, 2022.
Past Recipients of the Award
2019 - Roan McCarthy
2018 - Brandon Frechette
2017 - Clarke Larsen
2016 - Fynn McCarthy
2015 - Parker Simson
2014 - Jeff Tubbs
2013 - Josiah Joseph
2012 - Ryan Linttell
2011 - Mitchell Goodwin
2010 - Devin Spence
2009 - Conner Clerke 
2008 - Adam Schwarz
2007 - Lukas Bonnett
2006 - Zack Frehlick
2005 - Quinten Dreger
2004 - Will Dean
2003 - Kyle Murphy
2002 - Jeff Barth
2001 - Dallas Weller
2000 - Troy Doell
1999 - John Rowe
1998 - Eric Neilson 
1997 - B.J. Grenda / Tyler Manning
1996 - Brian Kroshinski
1995 - Kyle Recsky
1994 - Jim Douglas
1993 - Josh Yeske
1992 - Mark Cooper
1991 - Jamie Bennett
1990 - Brady Ibbetson 
1989 - Cory Bishop / Marc Semeniuk
1988 - Dave Robson
1978 - Cary Gatzke
1975 - Russ Krasniuk
1973 - Tim Murphy
1970 - Dennis Zahara
1967 - Ivars Dravinskis
1966 - Perry Stang 
1965 - Wayne Taiji
1963 - Joe Uyeyama
1962 - Gordon Brow
1961 - Vincent Jarvis
1960 - Tun Wong
1958 - Jerry Jantz 
1956 - Stan Turner 
1954 - Gary Puder
1953 - L.B. Butcher
1952 - Bob Campbell