North Boundary Collaboration
Historic collaboration paves way to enhanced services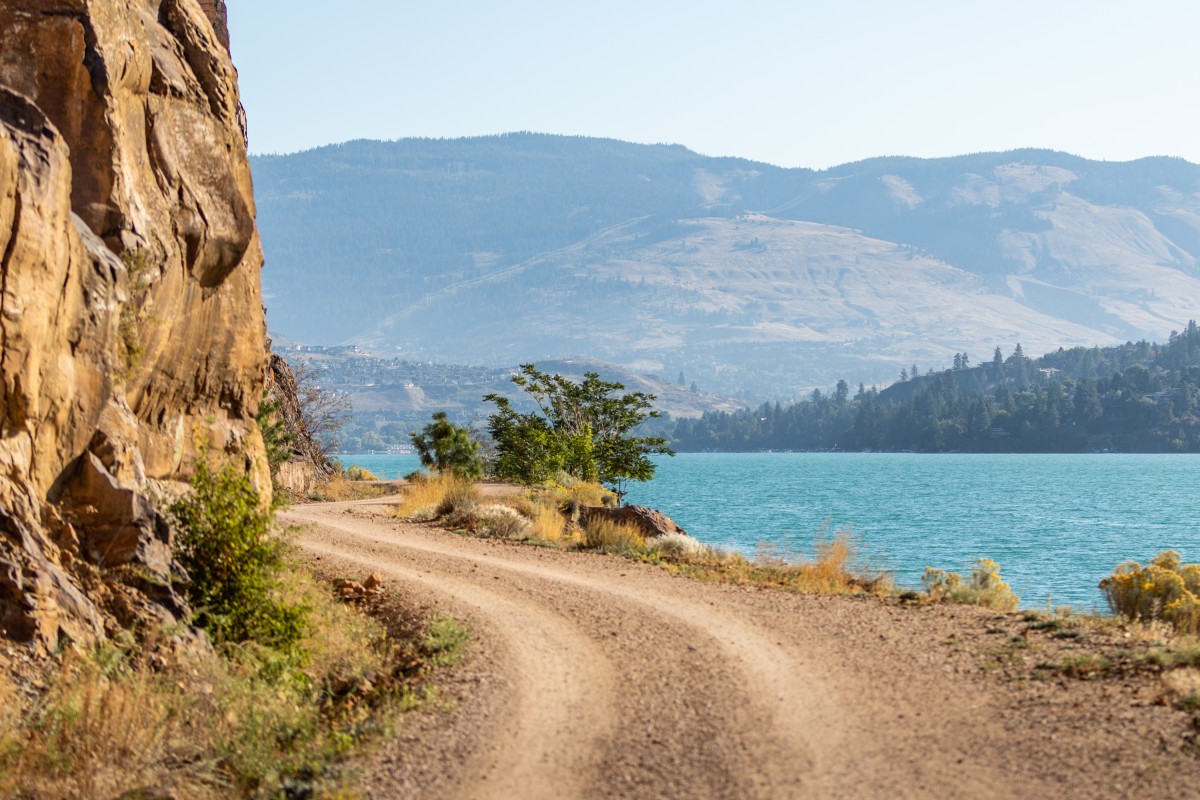 In February 2022, the Okanagan Indian Band, District of Lake Country and City of Kelowna announced agreement on a Memorandum of Understanding (MOU) that will pave the way toward building important health, safety and infrastructure improvements, including completion of the Okanagan Rail Trail.
Staff discussions among the three neighbours over many months resulted in an agreement to move toward resolving infrastructure needs.  Some preliminary work is already underway on agreements to overcome historical jurisdictional challenges.
Working within the spirit of the agreement, all parties are committed to meeting the following goals:
OKIB Objectives
the opportunity for water and sewer services to existing properties and availability of servicing for future developments,
a road access to a parcel of land on the east side of Duck Lake, and
an Addition to Reserve for the Okanagan Rail Trail corridor.
Lake Country Objectives
to have Commonwealth Road opened as an arterial access to Jim Bailey Road from Highway 97 to address capacity issues on Beaver Lake Road,
to complete the Okanagan Rail Trail,
to secure interim sewer servicing from the City of Kelowna,
dedication of a road right-of-way north from Beaver Lake Road to the Clearwater/Copperhill subdivision, and
a minor boundary adjustment.
City of Kelowna Objectives
to complete the development of the Okanagan Rail Trail,
to protect the City's main sewer line within the rail trail right-of-way through the IR#7,
to obtain full access for the industrial lands via Commonwealth Road, and
water supply from Lake Country for the entire neighbourhood.  
The three jurisdictions agreed to work together to upgrade Beaver Lake Road to an arterial standard from Highway 97 to Jim Bailey Road.
OKIB has agreed to provide access to the Okanagan Rail Trail once the Government of Canada adds the lands to Reserve. This connection will provide the final link to this important recreational corridor. 
Over the coming months, the parties will formalize legal agreements to address responsibilities and funding for the various works.  
A key project will be the Commonwealth Road connection between Highway 97 and Jim Bailey Road. The City of Kelowna will lead the process and engage with MOTI to improve this road within the area to handle truck and car traffic. Extensive public consultation with businesses and residents in the area will be coordinated by the City of Kelowna.