Fred Macklin and Sarah Donalda-Treadgold Memorial Award - Citizen of the Year
2021 Fred Macklin and Sarah Donalda Treadgold Memorial Award Recipient: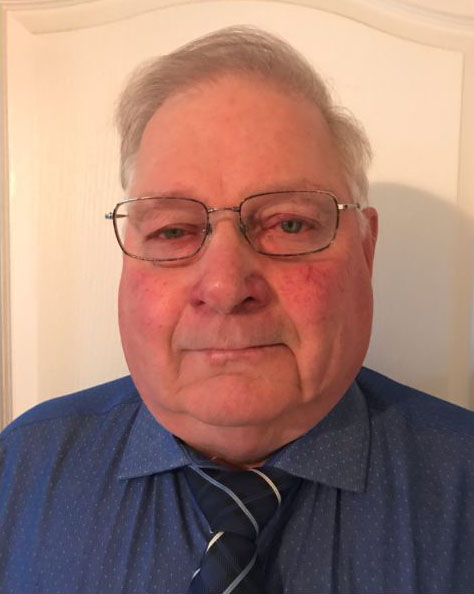 Lloyd Nelson is the type of volunteer who arrives early and can always be counted on, volunteering countless hours with the Hope for the Nations – Food for Thought Program. Lloyd helps at every turn, whether building community planter boxes, harvesting food, or packing and delivering food every week for children who are at risk of food insecurity in the Central Okanagan.
Lloyd helped with the planning and construction of the Food for Thought Garden Project. This project not only gives children, seniors and persons with a disability an outdoor space but will be feeding families for many years to come. Lloyd is also a loyal volunteer for the Breakfast Program and the Backpack program, which provides food for kids when not in school.
About the Fred Macklin and Sarah Donalda-Treadgold Memorial Award
Fred Macklin served Kelowna in many ways throughout his life.  He was the secretary treasurer of School District #23 from 1956 to 1974 and from 1976 to 1984 he was a City of Kelowna Alderman. He was chairman of many organizations including the Kelowna Parks and Recreation Committee, Labour Relations Board, the City Transit Management Committee and the BC Transit Council of BC.  He was also Director and Chairman of the Public Employees Council of BC. He also served as the Honorary Treasurer of the Okanagan Regional Library Board. Fred passed away in 1984.
Sarah Donalda Treadgold was an active and conscientious volunteer who understood the value and importance of working for the community.  She was deeply interested in education and initially volunteered for many years on Kelowna Elementary School's P.T.A.  She was encouraged to run for the office of school trustee in 1924 and topped the polls in every election for the next 23 years. Sarah was a loving mother with good ideas and the passion to stand up for what she believed - much like the other women who have been and will be honoured with the Sarah Donalda Treadgold Memorial Award.
Award Criteria
Awarded to a man or woman in recognition of their outstanding voluntary contributions and community service to the city of Kelowna. Activities may be related to arts and culture, business, commerce, education, humanities, medical and recreation.
Selections are based on the nominee's achievements and contributions throughout 2022.
Past volunteer information may be included, but the nomination should focus on the current award year.  
Nominees must not have personally benefited from their activities, nor should the contributions be considered part of their normal employment or job responsibilities.
Nominations for the 48th annual Civic & Community Awards are now closed. Check back in fall 2023 for information about the 49th annual awards nomination period.
Past Recipients of the Citizen of the Year Award
Previous recipients of the Fred Macklin & Sarah Donalda-Treadgold Memorial Award for Citizen of the Year: 
2020 - Elaine McMurray
2019 - Al Hildebrandt
Prior to 2019, Kelowna's citizen of the year award was split into two categories (male/female).
Moving forward, only one Citizen of the Year (all genders) will be named. 
Previous recipients of the Sarah Donalda-Treadgold Memorial Award for Female Citizen of the Year: 
2018 - Angie Lohr
2017 - Catherine Williams
2016 - Kelly Taverner
2015 - Lorena Mead
2014 - Meryle Corbett
2013 - Rose Sexsmith
2012 - Shaun Bos
2011 - Marie Ablett 
2010 - Julie Wambeke
2009 - Mohini Singh
2008 - Allison McNeill
2007 - Jane Fletcher
2006 - Lorraine McGrath
2005 - Wendy Falkowski
2004 - Linda Woods
2003 - Beryl Itani
2002 - Beryl Baldeo
2001 - Frances Klassen
2000 - Shirley Jensen/Sunny Hildebrant
1999 - Margaret Caley
1998 - Helen Hut
1997 - Cathy Comben
1996 - Denise Nahirney
1995 - Chris Thatcher
1994 - Leanne Drewin / Shirley Schmidt
1993 - Monica Rainey
1992 - Beryl Stobie Itani
1991 - Anita Tozer
1990 - M. Ruth Lysne / Lillian Moller
1989 - Lois Rae Serwa
1988 - Frankie Molzahn
1987 - Bessie Doeksen
1986 - Doreen Bain
1985 - Nora Woodman / Linda Keller
1984 - Joan Panton
1983 - Ursula Surtees / Marnie McCall
1982 - Val Fix
1981 - Arline Nikolaj
1980 - Dorothy G. Deakin
1979 - Ruth K. Nesbitt
1978 - Barbara Walker
1977 - Margaret McNair
1976 - Marianne Vita
1975 - Muriel McWilliams
Previous recipients of the Fred Macklin Memorial Award: 
2018 - Giuseppe (Joe) Iafrancesco
2017 - Peter Boyd
2016 - Gary Benson
2015 - Raghwa Gopal
2014 - David Krysko
2013 - Sean Pihl
2012 - Ken Thompson
2011 - Paul Nesbitt
2010 - Thomas Budd
2009 - Vern Neilson
2008 - Ron Rubadeau
2007 - Walter Gray
2006 - Ian Graham
2005 - Steve Tuck
2004 - Ken Campbell
2003 - Mel Kotler
2002 - Clarence Johnson
2001 - Peter Nahirnak
2000 - Walter Hut/Bren Witt
1999 - Tom Smithwick
1998 - Herb Comben
1997 - Dr. Harold Henderson
1996 - Ken Harding
1995 - Roy Tanaka
1994 - Rex Fitzgerald
1993 - Mike Guzzi / Dennis Zahara
1992 - Arthur S. Hughes-Games
1991 - Robert E. Sanders
1990 - Roy Pollard
1989 - Murray Johnson
1988 - Dr. Barry Urness
1987 - Bill Knowles
1986 - Mervyn Gleen
1984 - Norman Leischner
1982 - Albert Baldeo
1981 - Walt Lupul
Award sponsored by: