Teen Honour in the Arts Awards
2021 Teen Honour in the Arts Award Recipient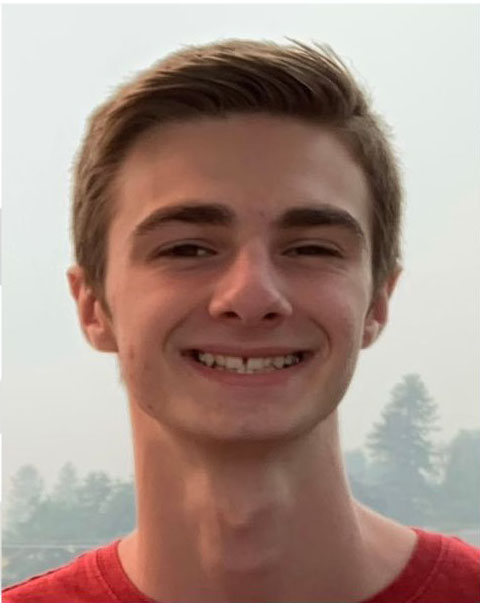 Dryden Bennett is an exceptional musician and composer. In addition to winning Most Inspirational Musician at Rutland Senior Secondary in 2021, he plays first chair trombone for the Okanagan Youth Symphony Orchestra. Dryden began music in grade nine with no prior experience and within four years has grown into a mature composer of concert band and symphonic music. 
Dryden has already had several original compositions featured at Kelowna concerts, including "Tangerine Trees," performed by the Okanagan Symphony Orchestra last fall for a live audience at Kelowna Community Theatre. Only a month later, another of Dryden's original pieces, "Rain at the End of Time," was performed by the youth orchestra. Not only is Dryden a talented composer/musician, he also understands the importance of fostering younger peers and actively mentors newer students in the music program. 
Award Criteria
Awarded to a youth who has made an outstanding contribution to Kelowna through cultural and/or artistic efforts.  
Must be between the ages of 13 and 19 as of Dec. 31, 2021.
Selections are based on the nominee's special accomplishments, contributions and awards for the year 2022.
Past information may be included, but should primarily be regarding the current award year.
Finalist selections are based solely on the information in the completed nomination package.
The recipient of this award will receive a $500 entrance scholarship to UBC Okanagan.
Nominations for the 48th annual Civic & Community Awards are now closed. Check back in fall 2023 for information about the 49th annual awards nomination period.
Past Recipients of the Award
2020 - Julius Brooker
2019 - Sarah McIntyre
2018 - Annette Bakala
2017 - Madelyn Miyashita
2016 - Andrew Kates
2015 - Lauren Maier
2014 - Antony Knight
2013 - Mandy Jong
2012 - Quinn Bates
2011 - Hayley Manlove
2010 - Grace Kim 
2009 - Haley Blais
2008 - Evan Kascak
2007 - Chad Abrahamson
2006 - Melissa Wilmot
2005 - Carmen Harris
2004 - Joshua Ferguson
2003 - Devin Roth
2002 - Mitchell Howanyk
2001 - Greg Sawisky
2000 - Meaghan McRae
1999 - Joshua Ferguson
1998 - Andrea Mattson
1997 - Sally Midtdal
1996 - Jeff Stearns
1995 - Jennifer Parsons
1994 - Julie Daskis
1993 - Chris Richardson
Award sponsored by: