As the fourth pillar of sustainability, the City of Kelowna takes culture seriously and desires to integrate it into all aspects of civic planning and life in Kelowna. To achieve this, a cultural plan (2012-2017) was developed to encourage and integrate local culture within all neighbourhoods of Kelowna. Since then, significant progress has been made in implementing 2012-2017 Cultural Plan goals and strategies. Many organizations continue to thrive, and new organizations and venues have emerged. Major initiatives such as the Bernard Avenue revitalization, the Civic Block Plan, the relocation of the RCMP, completion of new parkades and the Okanagan Centre for Innovation have had an impact on the landscape of the Cultural District.
While the City realizes that as an organization it does not create culture, operating as a municipal government our role is to facilitate and promote culture by providing vision, goals and adopting strong policies. An update to the Cultural Plan is intended to respond to changes and challenges and set a direction for the next five years.
2020-2025 Cultural Plan Update
Over the next year, we'll be working to update the Cultural Plan, and we want you to be involved!
From July 16 until August 31, we're seeking your feedback to influence the Cultural Plan's vision. By responding to the survey, you'll help us develop an understanding of the community's idea of culture, and what it means to you.
Individuals who fill out the survey will be entered into a prize draw for a chance to win a picnic basket full of local products.
You can also review the Report to Council to learn more about the Cultural Plan engagement process.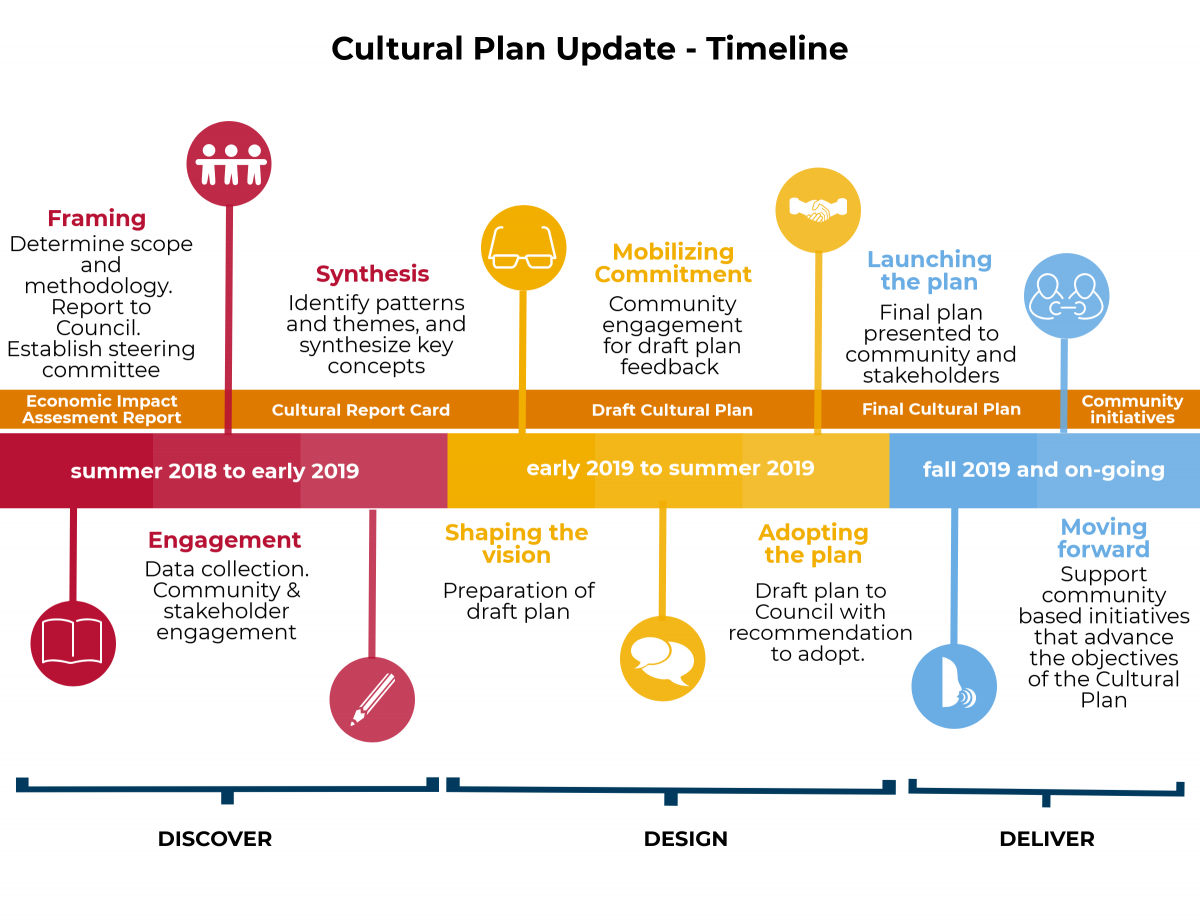 2012-2017 Cultural Plan
On October 31, 2011 council reviewed the plan and directed staff to move forward with non-monetary recommendations and return with recommendations from the plan during annual budget deliberations and as needs and opportunities arose.
Cultural Plan Goals: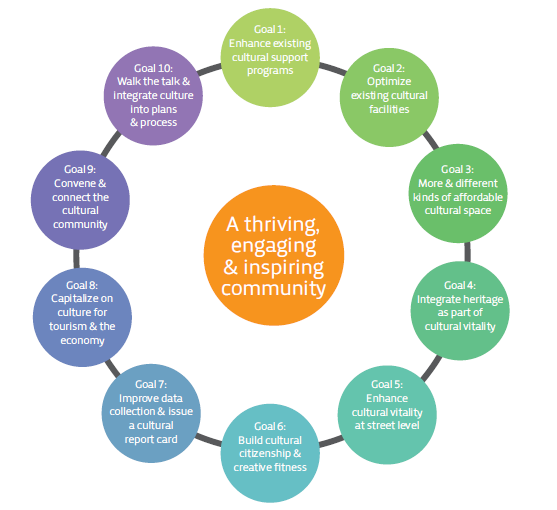 As part of the update to the Cultural Plan, we'll also be creating a Cultural Report Card to assess the 2012-2017 Cultural Plan progress. You can view the Cultural Plan mid-term report to learn about progress made from 2012 to 2015.
Cultural Policy
Cultural development in Kelowna began in the early 1970's when a committee formed to study the possibilities of developing a 'Cultural Arts Centre' in Kelowna. In 1989, a Mayor's Task Force was established to create our first cultural policy. Updated most recently in 2010, this policy gives form, support and provides direction for the cultural development in the city. 
Over the past 20 years, significant progress has been made to integrate arts and culture into overall community planning and deliver cultural services to residents and visitors.  Early work led to the establishment of a number of cultural facilities, the Cultural District, a granting process, and the establishment of a Cultural Services branch in 2001.