Bernard Avenue revitalization
It's happening! Kelowna's revitalization of "Main Street" is complete.
Great cities have great downtowns. This project is one of the first to be realized from the Downtown Plan. 
Our Downtown is ideally situated, with its central city location, mountain views, vibrant Cultural District and lake front amenities. The rebuilding of Kelowna's "Main Street" is another initiative that sets the stage for more activity to attract people.
Originating from the need to upgrade aging utilities and roadway, the Bernard Avenue Revitalization has become an identity-establishing project. The $14 million investment is one of the first projects to be realized from the downtown plan and will help rejuvenate downtown and set the stage for more activity, attracting residents and visitors alike.
Improvements include wider sidewalks, a coordinated complement of street furniture, as well as more trees and vegetation...and it's  spectacular! 
Main streets and traditional downtowns are at the heart of communities big and small across British Columbia. Our Downtown is an important asset to stimulate tourism, attract new residents and encourage investment by creating spaces for smaller businesses and start ups, as well as authentic retail experiences.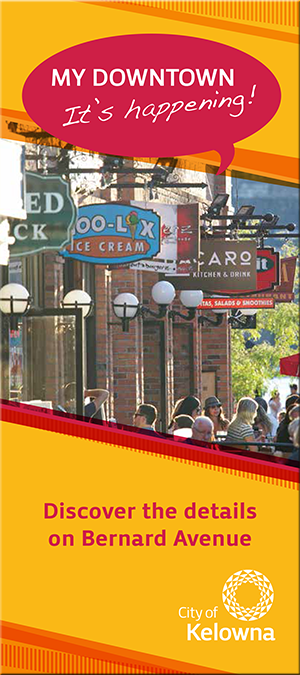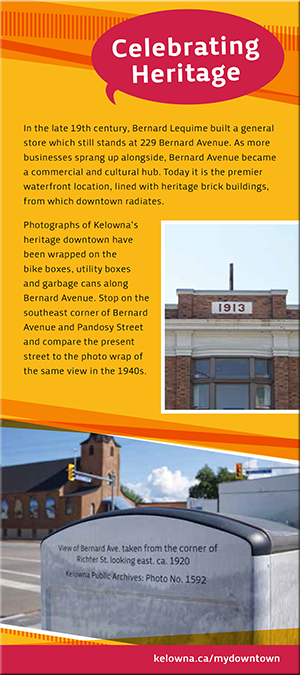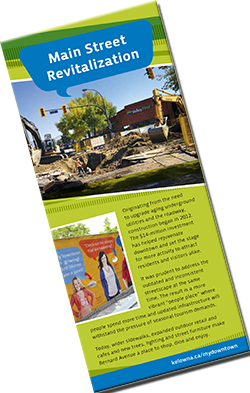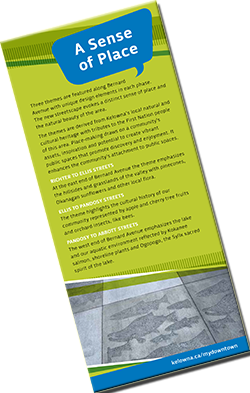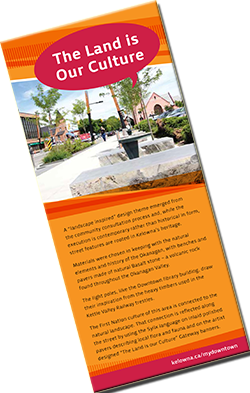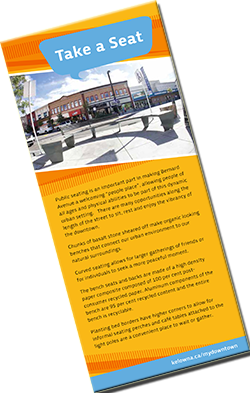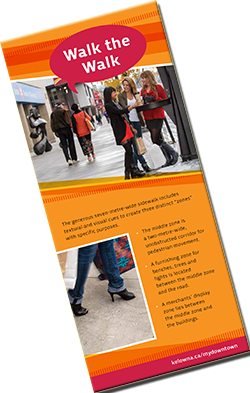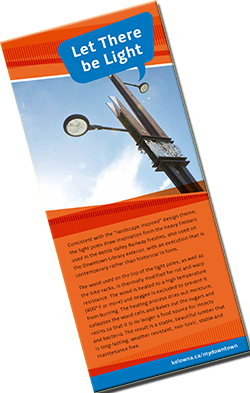 Videos
Other Videos