The Citizen Survey is conducted to gauge public satisfaction with municipal programs and services and to gain an insight into citizens' service priorities. Responses are weighted by age, gender and city-wide distribution to accurately reflect Kelowna's population. Results are benchmarked against other local governments. 
Insight gained by this research helps us make important decisions regarding planning, budgeting and issues management.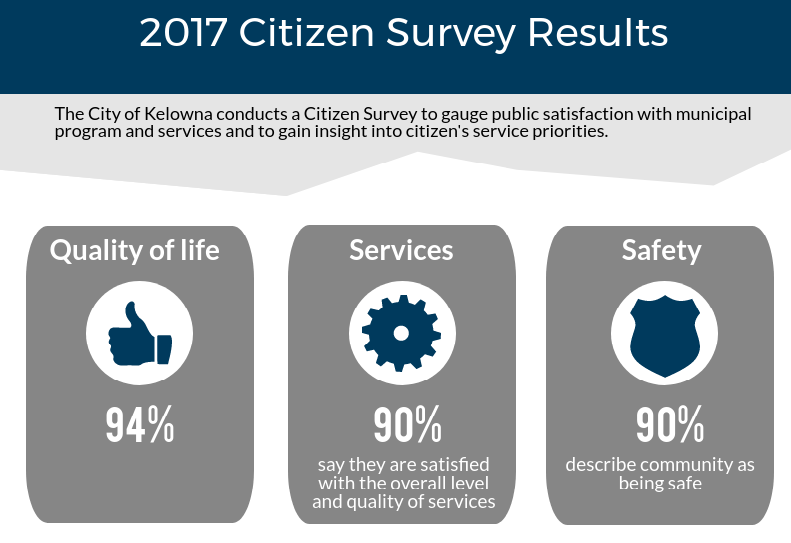 2017 Citizen Survey Report
Results of the citizen survey
Overall, the responses were positive. Respondents generally believe they have a good quality of life in Kelowna and that the community is safe. They are satisfied with City services and believe they receive good customer service and value for their tax dollars.
Top of mind issues for citizens include social issues (homelessness / poverty/affordable housing) as the top priority,  transportation remains a close second as a top issue includes mentions of traffic congestion and growth and development remain the third priority.
View the infographic for results at a glance.
Past citizen survey results