We're committed to developing a safe and inclusive community where people from all walks of life can find their home.
The City of Kelowna and community partners are creating a long-term strategy, called 'Journey Home.' The strategy will bring together services to address housing and homelessness. The vision is to have a clear place to go for support if someone has lost or is about to lose their home. The "no wrong door" approach means any agency can connect an individual with the services they need.
The strategy will be an action plan that focuses on:
Ensuring a safe and healthy community for all citizens;
Addressing homelessness; and when it occurs, ensuring it is rare, short-lived and non-reoccurring;
Developing appropriate housing;
Promoting collaboration and coordination of services and resources to support those who are vulnerable;
Developing multi-sector partnerships so that public investment can be targeted towards the goal of reducing homelessness.
The Journey Home Task Force is a committee appointed by City Council to support the development of the long-term strategy to address homelessness.
Proposed Systems Framework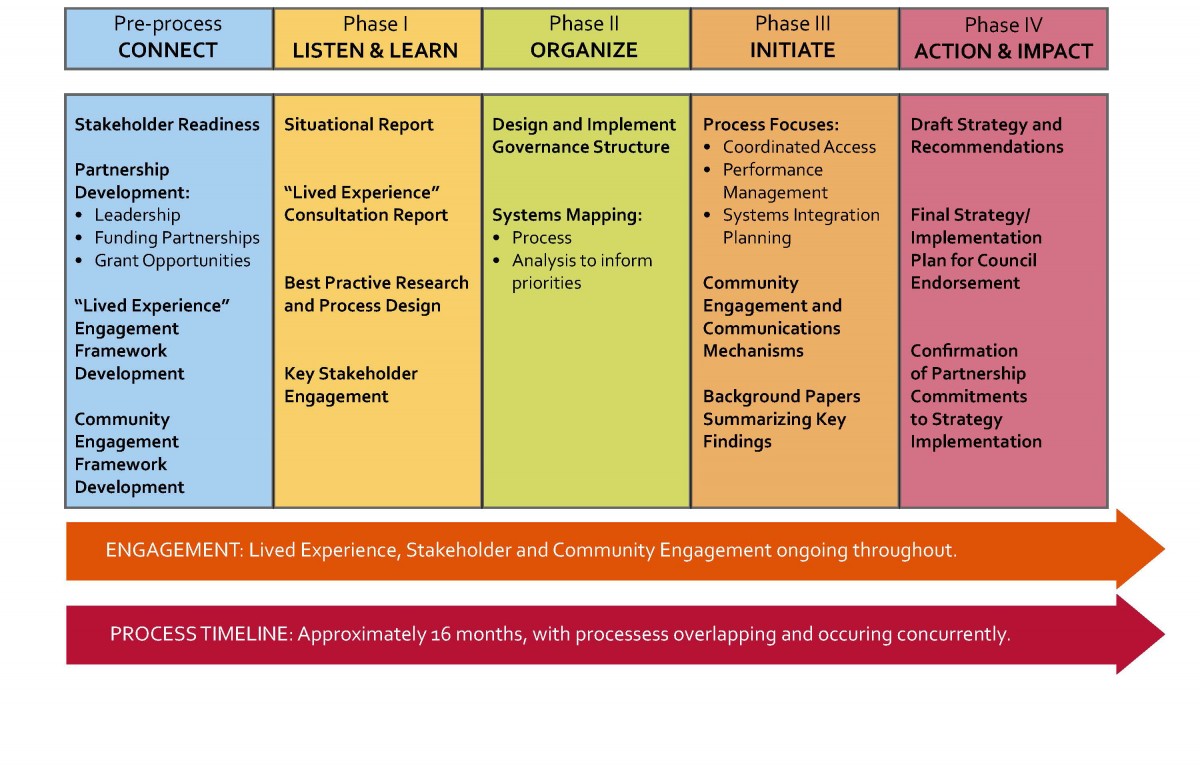 Current community initiatives
More than 50 community partners are working to address issues around housing and homelessness. Below are a few examples of programs making a difference one person at a time
The City encourages a variety of housing opportunities across Kelowna through partnerships, land contributions, policy, zoning, grants and incentives. 
For more information about Housing in Kelowna , also visit Housing Strategy .