The City is committed to developing a safe and inclusive community where people from all walks of life can find their place.
Meeting the needs of a growing vulnerable population is a challenge across the country, as it is here in Canada's fastest growing metropolitan area. With the need for increased support by those who are vulnerable in our community as a priority, the design and coordination of services to address local needs is critical.  Developing a local strategy to ensure that those that need support can access services when they need to is at the foundation of building a safe, healthy, and sustainable community.
Ensuring a safe and healthy community for all citizens;
Preventing homelessness; and when it occurs, ensuring it is rare, short-lived and non-reoccurring;
Development of appropriate housing;
Promoting collaboration and coordination of service and resources designed to support those who are vulnerable;

Development of multi-sector partnerships so that public investment can be targeted towards the goal of reducing homelessness.
No single agency can solve these complex social issues on its own, which is why a dedicated City staff position was introduced to help align the joint efforts of government, community groups, businesses and social agencies to address Kelowna's unique community needs and develop a coordinated, strategic approach. The ongoing strategy will continue to build a cohesive system of support that is accessible to all. Focus areas include:
Gaining insight from those with lived experience who can provide us with a clear understanding of those who are experiencing homelessness and the barriers they face in receiving community support;
Navigating the support system and successfully matching services to citizen's needs – using a "no wrong door" approach so that discovering where to turn for help is not a difficult task for those in vulnerable situations;
Coordinating services and ensuring multi-sector partnerships are in place;
Tracking how well people are being supported and using this information to target improvements.   
Proposed Systems Framework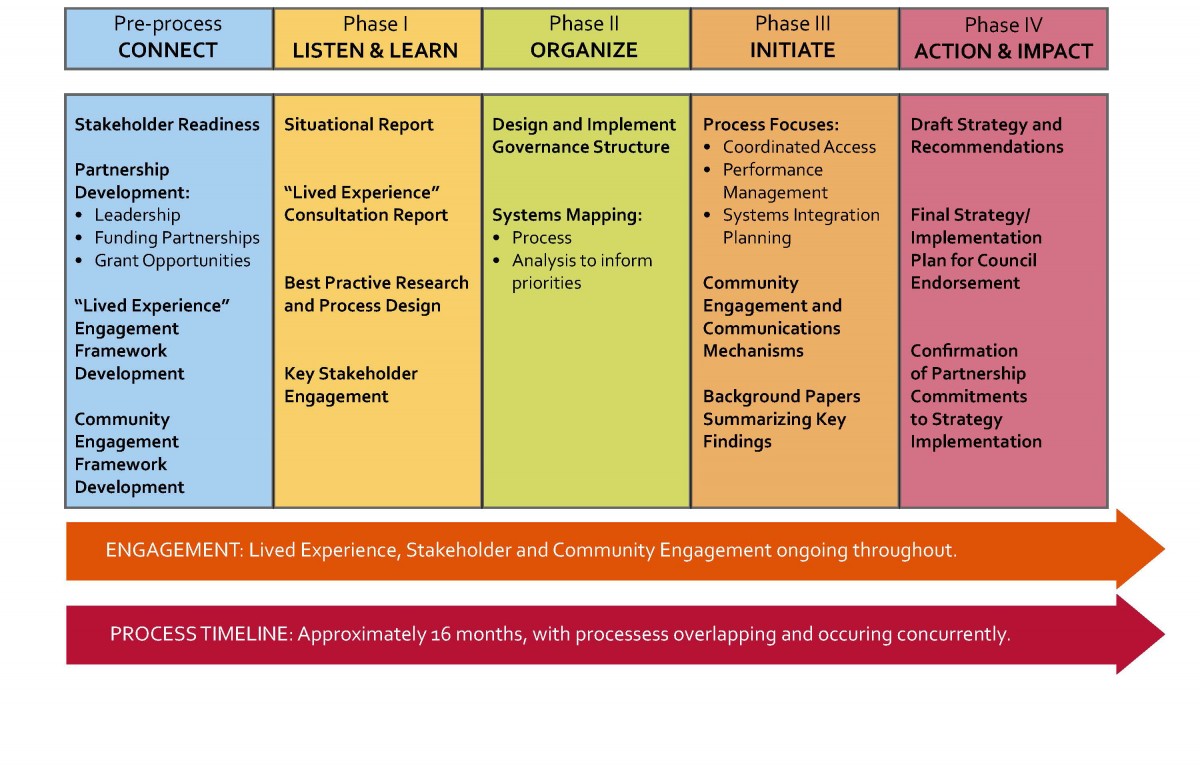 Ensuring appropriate housing is available for all citizens in our community, at all levels of the housing continuum, is a complex endeavor. Some of the solutions will be long-term and involve policy change, in addition to federal and provincial commitment and significant funding. Others can occur in the short-term through municipal action and will have an immediate, noticeable and positive impact on our community.
Current short-term actions include:
Partnership housing with  BC Housing to identify property/building options – to address emerging needs in Kelowna, such as emergency housing and single-room occupancy buildings.
Housing incentives  for purpose-built rental housing through grants and tax relief - the City recently increased the funding available for the next two years, as well as weighting the incentive more heavily towards family-friendly housing.
Ensuring a reasonable housing supply is available - the City continually monitors and reports development trends in our community and considers the availability of appropriate zoned land for the development of various forms of housing as acknowledged in the Official Community Plan .
Council recently endorsed the 2017 theme area for the Healthy City Strategy, 'Healthy Housing' - this is a joint initiative with Interior Health focused on improving health outcomes through improved housing policies and practices.
For more information about Housing in Kelowna , also visit the City's Housing Strategy .
Current initiatives and successes
A transitional storage program in partnership with BC Housing and Gospel Mission. There is well documented evidence that shows that for people living without homes, being able to store their belongings can be transformative for them.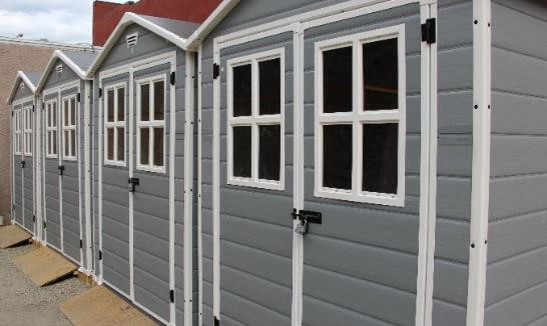 Individuals accessing the storage program are connecting with outreach:
An increase of 17 individuals began using the shelter system for the first time after accessing the storage program.
In the first three months, seven individuals who accessed the storage program have moved on into housing.
BC Housing is leading work with local service providers to use a coordinated approach to assess individuals' needs and to support them into housing. Through this process:
33 people have been housed at Gordon Place, and there are seven more apartments under renovation that will eventually be filled.
The 33 individuals housed have come either directly from the shelter system or have vacated spaces for people to move into out of shelters.
Bylaw Services staff have started to work closely with outreach services in the community. The goal is to connect individuals with local outreach services as well as the transitional storage program.