Paid on call (volunteer)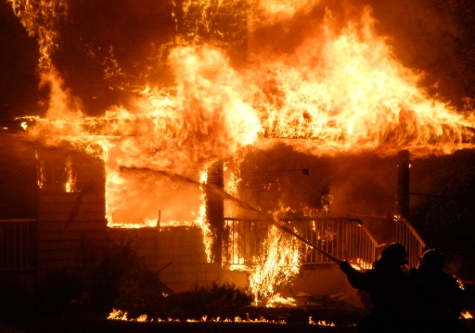 Paid-on-call (volunteer) firefighters work out of three fire halls in Kelowna. After extensive training, each volunteer is issued a pager and asked to respond to their assigned fire hall or direct to an emergency scene when the pager is activated.
As a paid-on-call firefighter, you may be asked to respond to a variety of emergency calls, including structure fires. On occasion, you'll also be asked to participate in public education events.
The Kelowna Fire Department offers a stipend for paid-on-call firefighters based on their attendance to calls and practices.
Volunteer firefighter commitment
The Kelowna Fire Department is entrusted to protect the community we proudly serve. As a paid on call firefighter, you'll play an important role in providing a timely response to emergency situations, and so we'll invest a great deal in your hiring, training and personal protective equipment. We therefore set service and participation standards for our paid on call members. You'll be required to:
Participate in a 8-week training program which runs on evenings 3 days a week. During the course, you'll be evaluated and expected to meet minimum performance standards. The training usually takes place on Monday, Tuesday and Thursday, but  it sometimes may be necessary to train on a Saturday or Sunday.
Drivers license Class 3 with Air Brake endorsement.
Attend weekly practice nights at your assigned hall, once cleared to do so. A minimum of 56 hours of training on your practice nights must be maintained annually. Practice nights are held from 19:00 to 21:00 hours on the following nights:     Hall 7, 8, 9 – Mondays
Successfully complete a 9-month probationary period after completing your training program.
Respond to a minimum of 20% of your emergency call-outs on an annual basis.
Maintain an acceptable driving record and good community standing during the course of their employment.
Refrain from engaging in any behaviour that might reflect poorly upon the Kelowna Fire Department or the City of Kelowna.
Be a minimum of 19 years of age.
Be able to meet the NFPA medical standard. NFPA Standard
Any medical condition that would render an individual's vision unsafe for the position of firefighter or commercial driver would exclude the individual from the position regardless of visual acuity score. Colour and peripheral vision safe for the duties of a firefighter. 
Possess a valid Class 5 BC Driver's License without restrictions and a good driving record – driver's abstract required. More than 6 points in the last 3 years is considered excessive.
Have high school graduation or equivalent.
Consent to a criminal records check.
Be able to perform duties in a manner that upholds the high degree of public trust that the position holds.
Pass a physical job performance assessment
Participate in an interview.
Pass a medical examination, which includes minimum visual and hearing requirements.
Successfully complete the fire Service training program.
Live or work within a three-kilometre response zone of the following locations:

Hall 7: 3275 Gulley Road
Hall 8: 550 Valley Road North
Hall 9: 2186 Bennett Road
A Class 3 Driver's License with an air brake endorsement.
First aid training.
Building construction or trade background.
Fire-related courses or work history.
Be available during the day.
When the Kelowna Fire Department is in need of POC members, the public will be notified via newspaper ads and on the careers page on this site.  Applications and resumes will only be taken at this time. 
If you're looking to be a full-time career fire fighter, see Fire Fighter Recruitment.