Compost we produce
Find purchase and pricing information for OgoGrow and GlenGrow.
---
Satisfy your soil with our superior composts
Composting is a unique process that transforms green waste such as leaves and grass into organic matter that can be used as soil conditioner, fertilizer and a natural pesticide. Compost is a valuable resource for landscapers and people working in orchards and nurseries. 
We produce two types of compost - GlenGrow and OgoGrow - that you can purchase in retail and wholesale amounts. Our superior composts are created through a scientific process. They add life to your soil and can be used in commercial, industrial and residential settings.  
Learn MORE about OgoGrow     Learn MORE about GlenGrow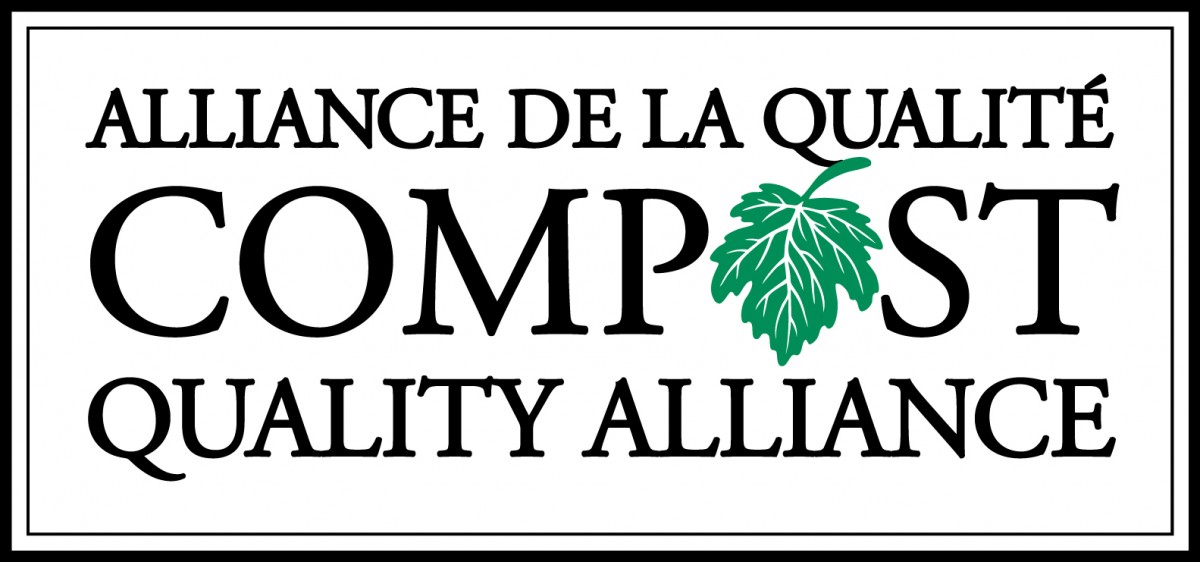 We're a member of the Compost Council of Canada. Both our composts are Compost Quality Alliance tested and approved, meaning they're safe and consistently produced and tested, and the test results include recommendations for use.
You can buy GlenGrow and OgoGrow at the Glenmore Landfill. OgoGrow can also be found at most retail nursery outlets in Kelowna and select nurseries in Vernon. OgoGrow is available in wholesale amounts at the Regional Compost Facility. 
Contact our team for more information about our GlenGrow and OgoGrow composts.
Benefits of GlenGrow and OgoGrow
Protects surface layer of soil
These composts form a protective surface on top of the soil known as mulch, which helps native soil keep its moisture. Mulch is like the layers of material that naturally fall on the forest floor. OgoGrow is ideal; it helps control moisture content and provides important nutrients your plants need to thrive. OgoGrow also contributes to the cleanliness and attractiveness of your garden or flower bed. 
GlenGrow and OgoGrow improve the structure of your soil and help it resist compaction. These composts can be safely applied to lawns, flower beds, vegetable gardens and shrubs. They can also help your soil reach and maintain its ideal pH: the measure of a soil's acidity (sourness) or alkalinity (sweetness) on a scale of one to 14. A neutral pH level of around seven helps most plants grow successfully. 
Provides nutrients to soil
GlenGrow and OgoGrow are made up of a great variety of macronutrients (carbs, fats and protein) and micronutrients (vitamins and minerals). They're also a good source of nitrogen, phosphorous and potassium. And because GlenGrow and OgoGrow contain relatively stable sources of organic matter, these nutrients are supplied in a slow-release form. As an added bonus, these composts often make current fertilizing programs more effective. 
Helps soil keep nutrients
GlenGrow and OgoGrow help improve your soil's cation exchange capacity: how quickly soil loses its minerals and nutrients. Adding these composts to sandy soils will increase the cation exchange capacity and keep more plant nutrients in the root zone. 
Promotes ecosystem recovery
OgoGrow, with important macronutrients like nitrogen, phosphorous and potassium, is ideal for repairing disturbed or marginal soils in reclamation operations such as forestry and mining. The Class A compost is also friendlier to wildlife and less odorous when compared to pellets, which are commonly used in reclamation application. Soil conditioners have been shown to increase nitrogen uptake and biomass production with a single treatment. Contact our team to learn more about pricing options.
Keeps plants disease-free
Plant disease may be influenced by the level and types of organic matter and microorganisms that are present in soils. If you increase the number of certain microorganisms, you are often able to prevent specific plant diseases. OgoGrow and GlenGrow add life to your soil and help balance microbial populations.