Recreation programs & registration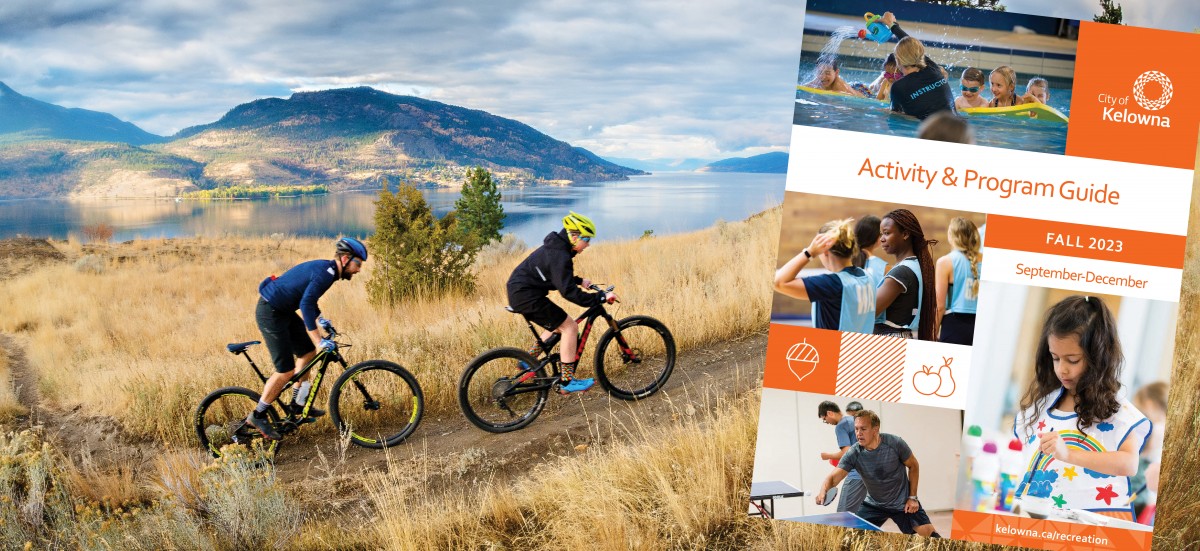 Fall 2023 Activity & Program Guide
Kelowna's Fall Activity & Program Guide is online now, featuring recreation and cultural programs from September to December. Once you've found a program in the online guide, simply click the course ID (5-digit number) to register online or call 250-469-8800 to register by phone.
VIEW THE FALL ACTIVITY & PROGRAM GUIDE
BROWSE PROGRAMS & REGISTER ONLINE
Ways to register:
Register online at rec.kelowna.ca
Register by phone at 250-469-8800
Register in person at Parkinson Recreation Centre (1800 Parkinson Way)
We're upgrading our software in order to serve you better!
Due to the upgrade, our registration system will be unavailable on Tuesday, September 26, from 5:00pm to 10:00pm.  Debit will not be available for in-person purchases during this time.
Our online registration system will also be unavailable at this time.
We apologize for any inconvenience and appreciate your patience.
2023/2024 Activity & Program Guide schedule
Winter Guide: Online November 28, registration week begins December 5.
Other quick links to programs
Registration tips and improvements
We understand that registering for your desired program is important. We're currently working to make improvements to ensure registration runs smoothly, especially during the week that registration opens each season. Many of our programs are in high demand which can create a high volume of web and phone traffic during registration week.
Active Living and Culture Recreation registration How to Guide
We evaluate registration each season and use your feedback to make improvements.
Some of the current improvements in progress include:
Improving bandwidth and payment processing for online registration
Maximizing the number of phone lines available and staff to assist on registration days
Changing registration start time to 7 a.m. to better accommodate work and school schedules
Staggering registration start dates for summer camps to better accommodate parents' ability to plan ahead for summer and reduce demand on the system during registration days
Couldn't find what you were looking for? These seasonal quick links might help!