Hidden gems
Browse through Kelowna's lesser-known parks to plan your next adventure. Choose your category to get started:
Do you have a hidden gem that you'd like to share? We'd love to hear from you and highlight your hidden gem.
Spectacular views
Eagle View and Quail Flume Trails

Eagle View and Quail Flume trails are located just west of the Quail Ridge neighbourhood. Both trails travel through heavily forested Ponderosa pine forests and offer views of the Glenmore area.
Dilworth Mountain Park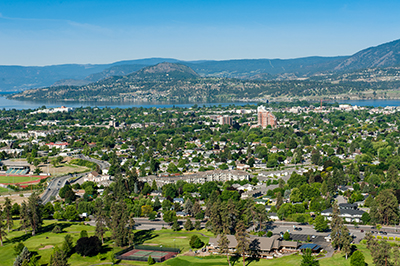 Ready to take in some spectacular views? Dilworth Mountain Park boasts some of the best vantage points in the city, rising about 1,000 feet over the Okanagan Valley.
Kuipers Peak Mountain Park

Exceptional views and a great place to enjoy the outdoors. This 11 hectare park provides areas to hike, run and enjoy nature. Previously forested, the park was damaged in the 2003 Okanagan Mountain Park Fire.
Stockley Open Space
Tucked away in Black Mountain, Stockley Open Space is a true hidden gem! Enjoy a beautiful lookout of the valley and go for a walk on the looped trail at the top to get 360-degree views.
Fitness challenges
Lochview Trail and Beach Access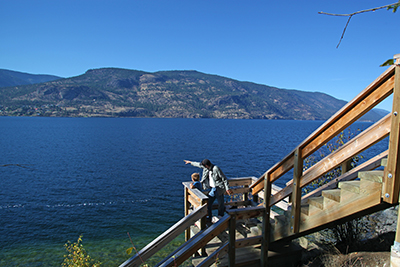 Nestled just north of Knox Mountain Park, the Lochview Trail provides a combination of rich lake views and a rigorous hiking experience. This challenging trail provides a connection between Paul's Tomb in Knox Mountain and Lochview Road. 
McKinley Mountain Park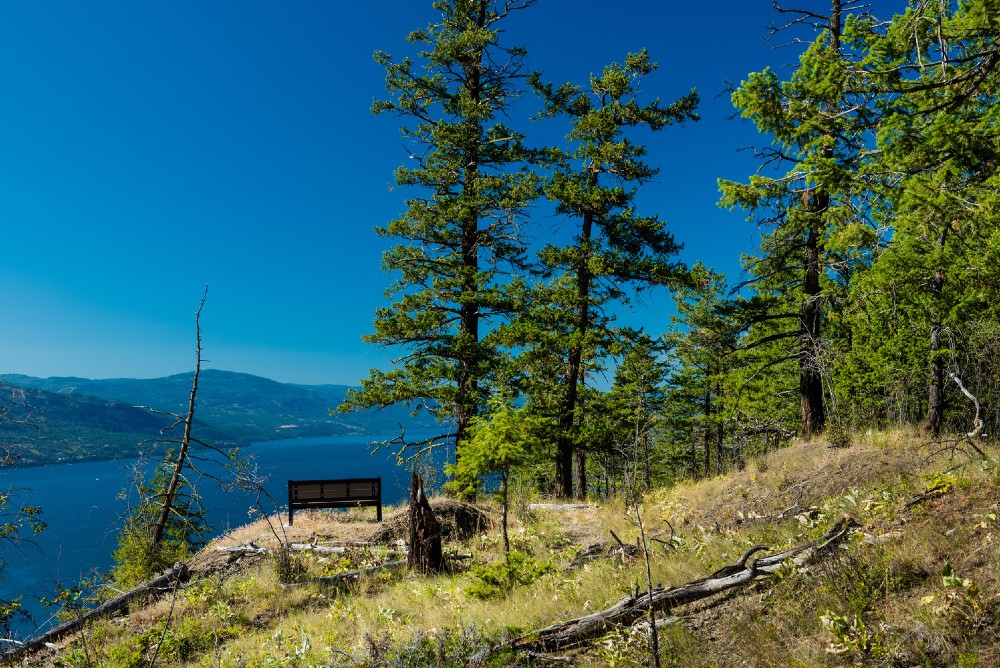 Get outside and venture out to this gorgeous hidden gem! Take a 'Mini Knox' hike (approximately 1 km uphill) and enjoy a fantastic view of the north and south Okanagan Lake at the top of the trail. 
Mission Creek Mountain Bike Skills Park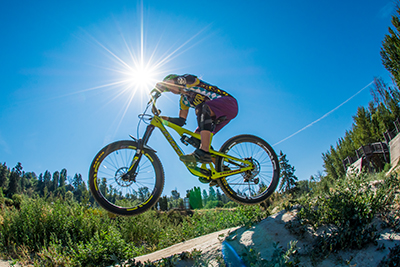 Whether new to mountain/BMX biking or more pro, the Mission Mountain Bike Skills Park has something for all experience levels. The park features a pump track and four dirt jump lanes progressing from beginner to expert. 
Wildlife sightings
Chichester Wetland Park
This hidden gem is situated within the heart of the Rutland Community and is a great example of a small remnant wetland. Wetlands are extremely rare in the arid Okanagan environment, comprising only about .02 percent of the land base.
Kasugai Garden Park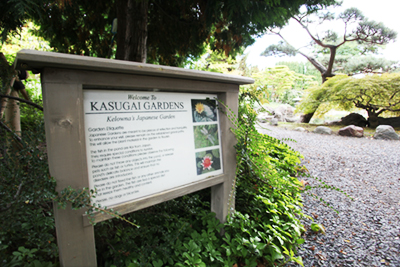 Looking for a quiet space to unwind downtown?  Take a step away from the hustle and bustle and into Kasugai Garden Park - one of the most unique parks in Kelowna.
Munson Pond Park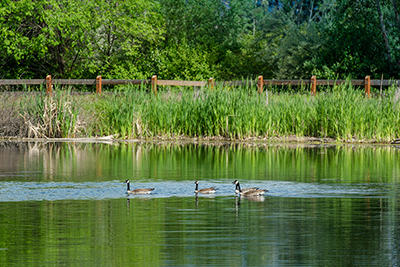 Munson Pond is a natural treasure centrally located in Kelowna's South Pandosy / KLO sector, near the intersection of Benvoulin Road and KLO Road.
Family fun
Ben Lee Park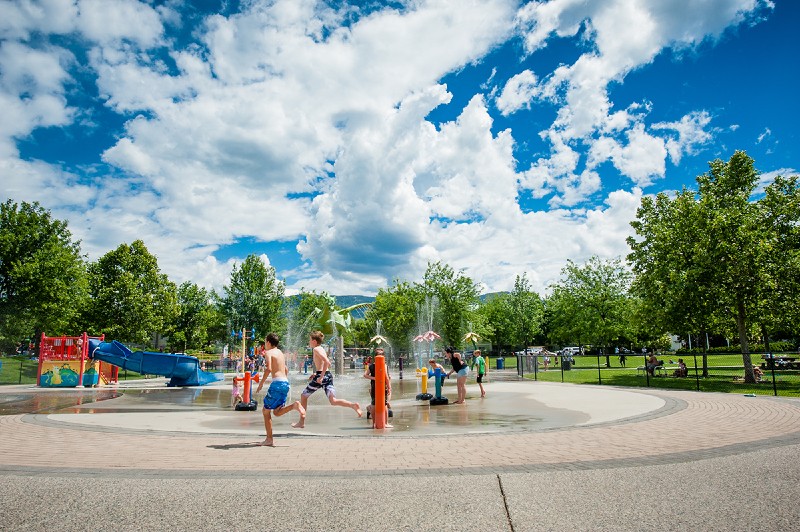 Ben Lee Park includes a water park, accessible playground, skateboard park, basketball courts, trails and plenty of green space to have a picnic with the family.
Cedar Creek Park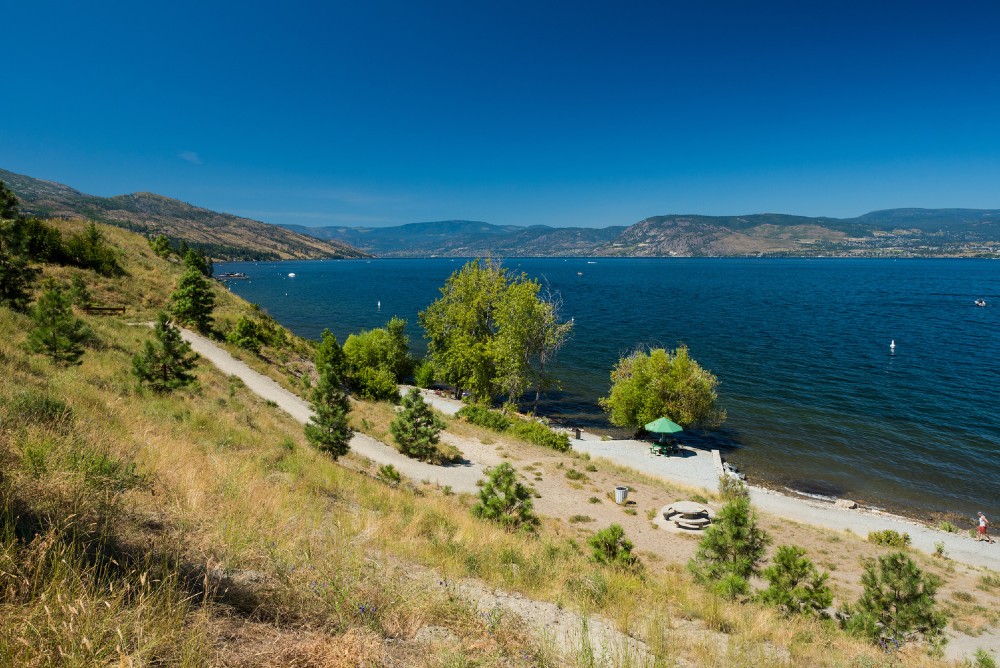 Check out the biggest off-leash dog beach in Kelowna! Enjoy spectacular views of the mountains over Okanagan Lake and take a dip with your pooch to cool off on a hot summer's day. 
Davie Park
Within a quiet residential neighbourhood in Rutland lies Davie Park, a beautiful park adorned with trees, annual and perennial flowers. 
Manhattan Beach Access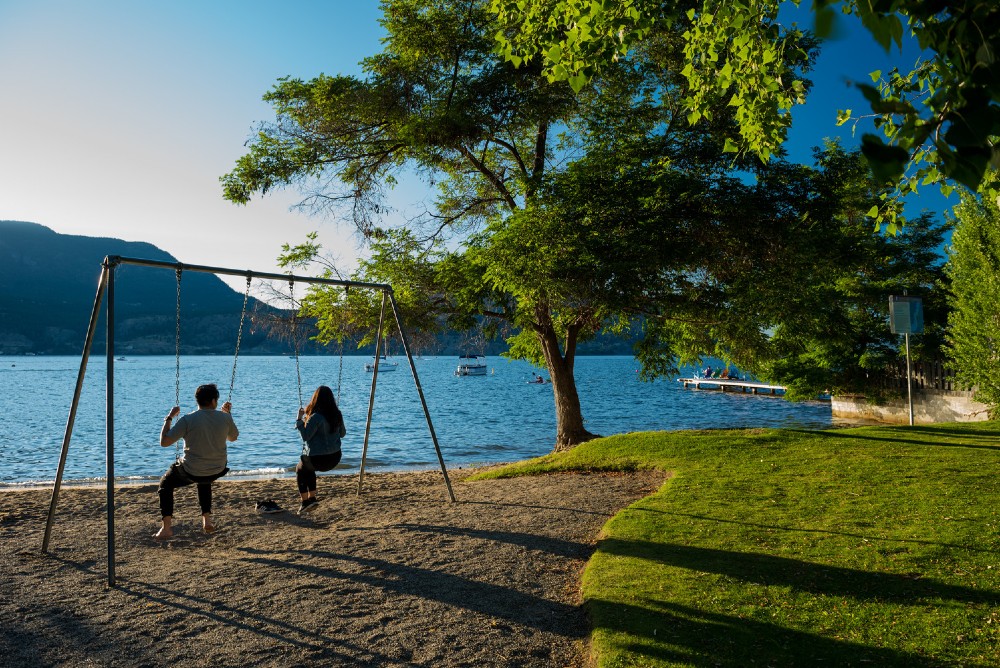 Escape the popular beach crowds find a quiet beach access point close to downtown. There is plenty of sand to get some beach time in and also grassy areas to picnic on. 
 Ponds Community Park

The Ponds Park & Trail offers over two kilometres of newly paved trail with excellent views of Okanagan Lake and the city. This trail is flat and accessible to everyone, including those on motorized scooters or in wheelchairs.
Quilchena Park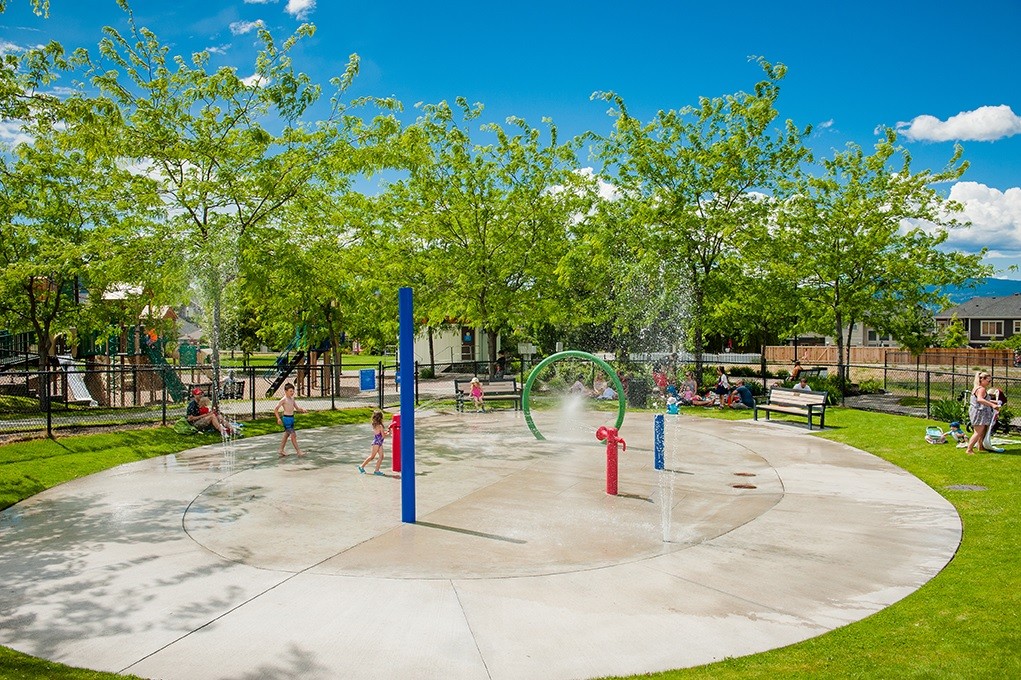 Quilchena Park is a family-friendly community park nestled in the Village of Kettle Valley. The park was rebuilt following the devastating Okanagan Mountain Park fire in 2003. 
Rutland Lions Park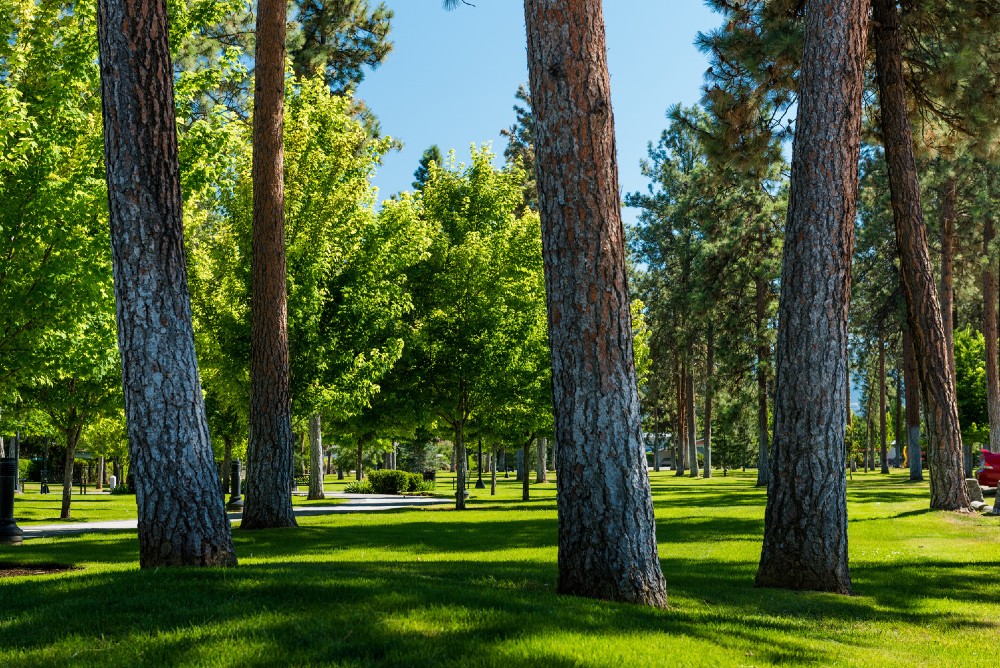 A beautiful open-air forest in the middle of the city! Sit or stroll among the ponderosa pine and douglas-fir trees and experience our urban forest. This park is the perfect place for family picnics and all the shade makes it great for getting your exercise on a sunny day. 
Heritage areas
Guisachan Heritage Park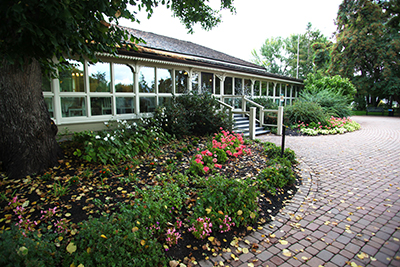 Guisachan Heritage Park is a popular spot for tourists and weddings due to its lush flower beds and historical significance. The park and associated gardens have a very unique history as the land was previously owned by Lord and Lady Aberdeen. 
Kelowna Memorial Park Cemetery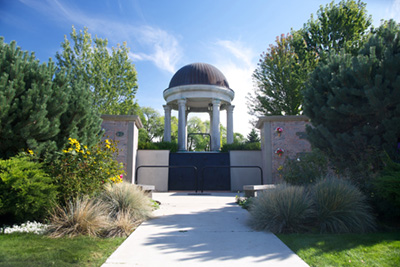 Not only does this hidden gem offer some of the best preserved examples of cemetery heritage sites in the Province, it also provides the opportunity for passive recreational activities such as bird watching, walking and on-road cycling.
Knowles Heritage Park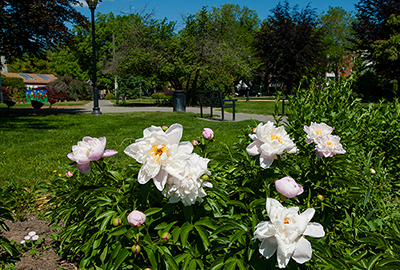 This small but lush park in one of Kelowna's oldest areas is a perfect little getaway. During the spring and summer months, stop and smell the roses, literally.