Cook Road Boat Launch
The parking lot for the boat launch was reconfigured in 2021 to improve vehicle circulation, queueing, boat launching, traffic control, and provide a Cook Road extension to Truswell Road.
Some of the changes include: 
One-way boat traffic 
Boat queuing area 
New tarping and tying area  
New entrance off of Truswell Road 
Separation of single vehicle parking from vehicle's with trailer parking 
Safer and more accessible access for pedestrians 
Please review new configuration below and follow on-site signage when using the parking lot and boat launch.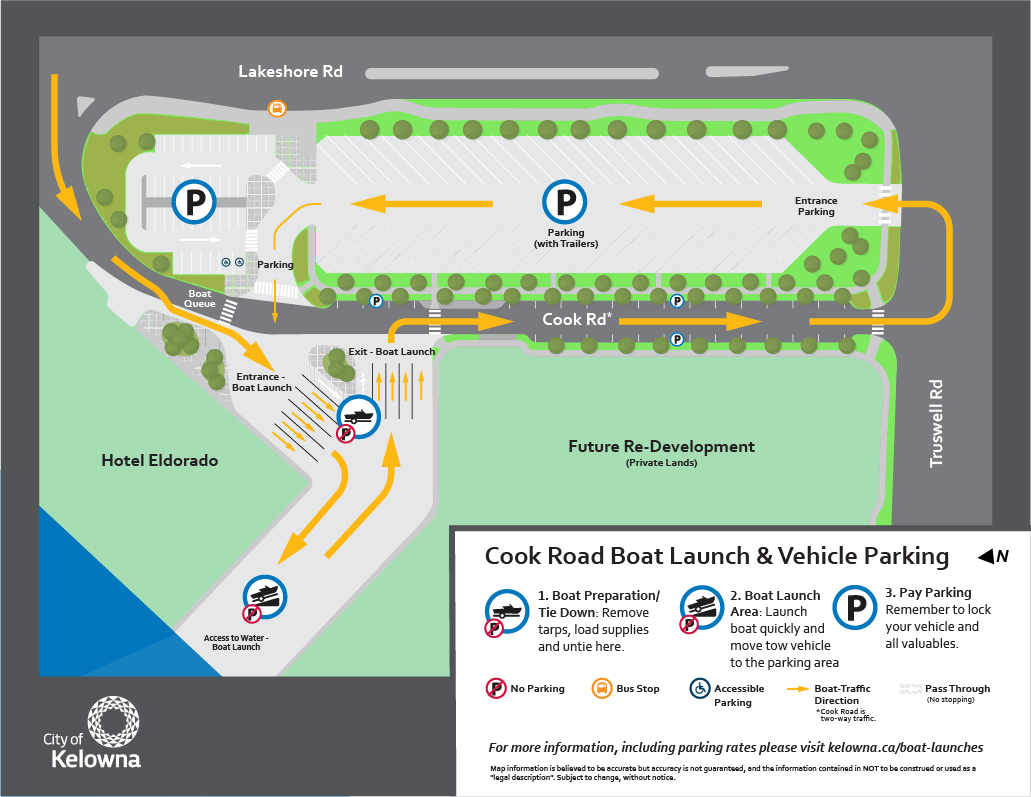 Single vehicles are asked not to park in designated boat trailer spots; those doing so will be ticketed.