Stuart Park
Stuart Park
Stuart Park is a popular waterfront park in downtown Kelowna. The large plaza is home to Dancing in the Park in the summer months and transforms into an outdoor skating rink in the winter. It's also home to the signature local public art piece, Bear.
Outdoor skating
The outdoor skating rink at Stuart Park is open for casual use (drop-in) from 6 a.m.-11 p.m. daily, except on Mondays when it is closed from 6-8 a.m. for maintenance. Skate rentals are unavailable at Stuart Park until further notice.
Make sure to check ice conditions, maintenance schedules and crowd levels using the live cam below before you head down to the rink!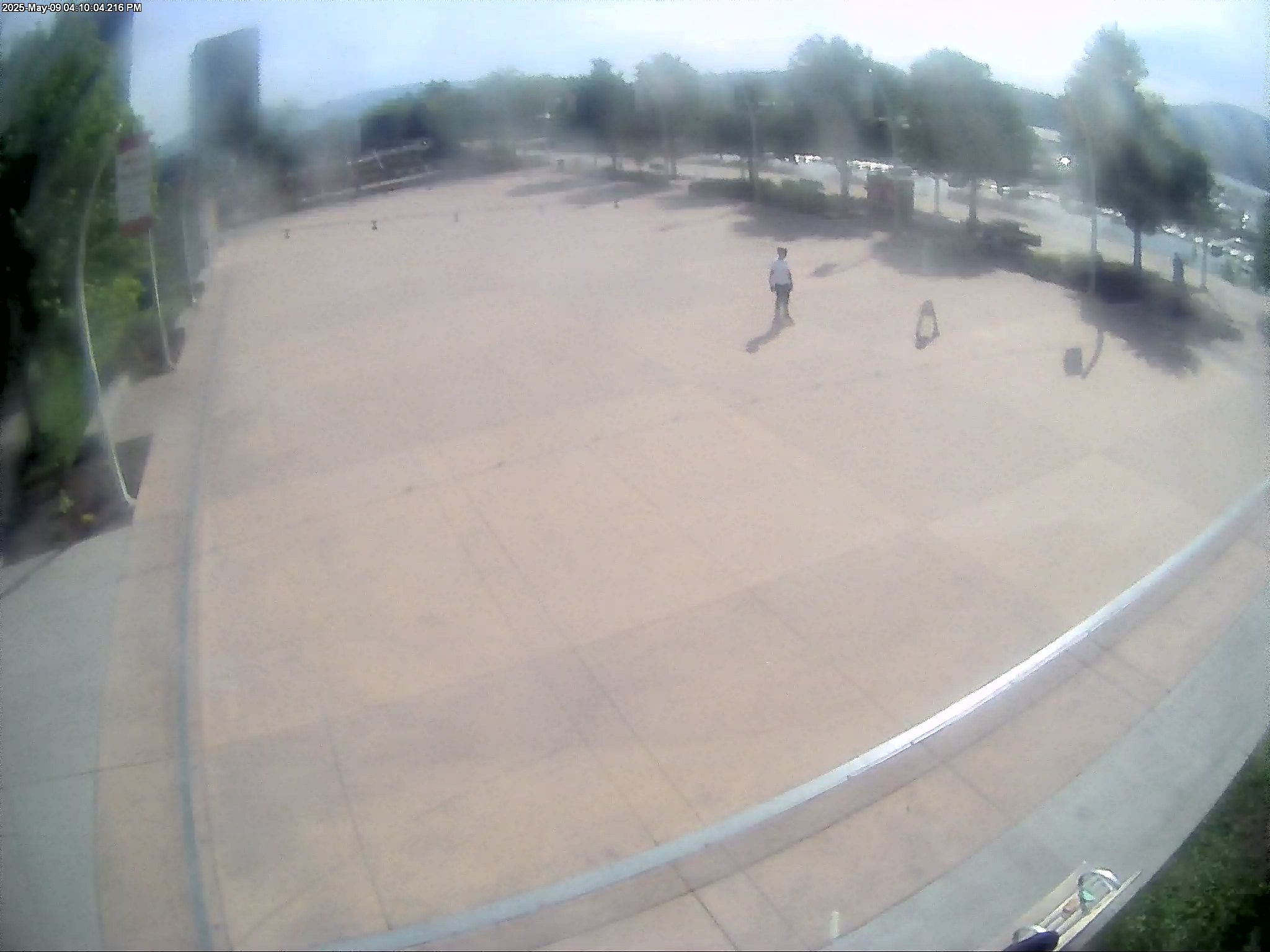 Rink too crowded? Find public skating times at alternative Kelowna rinks including Memorial and Rutland Arena at kelowna.ca/skating. 
Stuart Park Skating Rink - Frequently Asked Questions 
What do I need to do before heading down to the rink?   
The rink is open for casual (drop-in) use. No pre-bookings are required this season. Make sure to check the live cam before heading down to the rink. Make sure to bring your own protective gear for outdoor skating such as helmets and hand sanitizer and face coverings for added COVID-safety. Skate rentals are unavailable at Stuart Park until further notice. 
TNT Food Truck will be on-site during peak hours offering food for purchase.  
What safety measures are in place at the rink this winter?    
As overcrowding can lead to closures or added restrictions in a pandemic environment, it is recommended that skaters maintain distance from one other – both on and off the rink. Check the live cam in advance to see crowd levels. We also ask skaters to be considerate and limit their time if others are waiting to use the rink. When in common areas of Stuart Park outside the rink, consider wearing a mask. Stay home if you're sick or experiencing any symptoms.  
Do I need to show proof of vaccination to skate at Stuart Park?
No, proof of vaccination is not required at Stuart Park as an outdoor venue under current Provincial and regional safety restrictions and orders.  
Where can I go if the Stuart Park rink is too busy?  
There are indoor public skating times available at  Capital News Centre, Memorial Arena and Rutland Arena.  Later in the season, some outdoor neighbourhood rinks may also be available, weather permitting. 
Is there a possibility the ice rink will be closed?  
In the event of warm temperatures, heavy snowfalls, or any unsafe skating conditions, the ice rink may be closed. On mild days when the rink is closed, there is a possibility that the rink may reopen later in the day when temperatures begin to drop. Make sure to check the live cam regularly for skating conditions, especially during unseasonable temperatures.   
How will I know if the rink is closed? 
A closure sign will be posted in the middle of the rink (and will be visible from the live-cam) along with a flashing amber light to indicate that the rink is closed.   
Is hockey or stick'n puck allowed at Stuart Park?  
The Stuart Park ice rink is for leisure skating only. No stick use, hockey or stick'n puck allowed at any time.  
Are helmets required?  
Helmets are recommended.  
Will the firepit be available?  
The firepit is not available at this time.  
Are there storage lockers?  
There are no storage lockers, so items left on benches are left at your own risk.  
Is there a lost and found?  
There will be a lost and found container on site for items like clothing, gloves, skate guards etc. This container will be accessible from 10 a.m. – 8 p.m.  Items of value will be turned in to Sport Kelowna Office (250-469-8504) or City Hall (250-469-8500).  
Are dogs allowed at Stuart Park?  
Dogs are permitted on leash at Stuart Park but are not permitted on the ice surface.  
Is smoking or drinking allowed at Stuart Park?  
There is no smoking, alcohol, cannabis or vaping allowed in Kelowna parks including Stuart Park.  
Who should I talk to if I notice unsafe behaviours at the park?  
Report any issues or incidents to on site staff or call 250-469-8800 to submit a service request.  
For more serious issues, please call the RCMP non-emergency line at 250-762-3300. In case of emergency, call 911