Stuart Park
Stuart Park Outdoor Skating Rink 
The outdoor skating rink at Stuart Park is currently open for free public skating by pre-booking.  To ensure public safety amid the ongoing COVID-19 pandemic, all skate times at the Stuart Park outdoor rink must be booked in advance. The rink will be open daily (weather permitting) with one-hour booking times from 11 a.m. – 9 p.m.  Skating at Stuart Park will close for the season on February 28.
Book a skate time at Stuart Park
Please note: all skaters who have prebooked a time are reminded to check the live cam before heading down to the rink.
Warmer temperatures can potentially lead to unscheduled rink closures for ice maintenance and would be noted on the live cam.  
What you need to know to book your time at the rink: 
The Stuart Park outdoor rink is a popular destination for skaters every season, and this season is no different, even though access to the rink is restricted to pre-bookings only with a limited number of spaces each day. Booking times open daily at 9 a.m., and often fill up quickly. You cannot pre-book more than three (3) days in advance (due to the set online booking schedule). Please be intentional about making a booking and committing to skating within that time as cancellations are not available and space is limited. 
Skating is by pre-booking only 
All booking times are for 60 minutes with a scheduled gap between each time 
Bookings can be made up to three days in advance and cannot be cancelled 
Cut off to make a booking is 20 minutes prior to the skate time 
ID or proof of registration must be shown to on site staff at the entrance of the rink 
Bookings can be made for up to a maximum of 6 people from the same household 
Skate rentals and food services are not available at the rink, make sure to bring your own skates and protective gear such as helmets, EZ bars and masks 
No spectators are permitted 
Be aware that all reservations are subject to rink and weather conditions. In the event of unseasonably warm or heavy snowfall at the time of your booking, it's a good idea to check the Stuart Park webcam at the bottom of this page in advance 
Important Notice: Do not book time at the Stuart Park rink if you or anyone in your household are experiencing any symptoms such as a sore throat, fever, sneezing, or coughing, if you travelled outside of Canada within the last 14 days, or if you have been told to isolate by Public Health. 
Additional safety measures at the Stuart Park outdoor rink:  
The rink will be staffed to ensure access is by pre-booking only (no drop ins)  
There is a maximum capacity of 40 skaters on the rink at any given time  
Fencing is set up around the rink along with designated entrance and exit points  
Seating to put on skates is physically distanced with one family or skater per bench  
Physical distancing measures are in place with signage reminding skaters to maintain distance
Rink maintenance and cleaning will occur daily and as required between booking times  
The use of masks or face coverings are recommended 
To review more details regarding safe facility operation of the Stuart Park outdoor rink, see the Stuart Park Facility Guidelines.  
Stuart Park Skating Rink - Frequently Asked Questions 
I can't seem to get the booking I want. Any tips? 
Weekend and evening spots fill up very fast (sometimes within a minute) so we recommend trying to claim your spot right at 9 a.m., three days in advance of the day you're seeking to skate. If you have the ability to opt for a weekday skate instead, those spots are generally more available. Recommendations around rink capacity has been determined in collaboration with Public Health to align with the latest public health order. At this time, additional booking spaces can not be made available as we prioritize health and safety. 
What do I need to do before heading down to the rink?  
First, you'll need to pre-book a time slot to skate at the Stuart Park rink. This is an important measure to allow for contact tracing during the COVID-19 pandemic. You'll want to check the Stuart Park webcam below to ensure the rink is open, particularly during inclement weather (such as heavy snow or unseasonably warm temperatures). Rentals are not available so make sure to bring skates and any protective gear such as helmets, EZ Bars, hand sanitizer and face coverings. Hand sanitizer will also be available at the rink. Don't forget to bring ID or have your booking confirmation email handy before arriving to the rink.  
What can I expect when I arrive at the rink for my booking time? 
You'll notice when you arrive at Stuart Park that the rink is fenced with a marked entry and exit zone. Please do not arrive more than 10 minutes in advance of your time slot. Staff will be on site to assist with entry and exit, and to monitor the ice surface and fenced areas. Make sure to have either your ID or booking confirmation email handy to enter. Be sure to follow all on site signage and maintain space from others outside your household at all times.
Is there a possibility the ice rink will be closed? 
In the event of warm temperatures, heavy snowfalls, or any unsafe skating conditions, the ice rink may be closed. Please check the Stuart Park webcam below to ensure the rink is open, particularly during inclement weather. 
 
Is hockey or stick'n puck allowed at Stuart Park? 
The ice rink is for leisure skating only. No stick use, hockey, or stick'n puck allowed at any time. 
Are helmets required? 
Helmets are recommended. 
Will the firepit be available? 
The firepit is not available at this time.  
Are there storage lockers? 
There are no storage lockers, so items left on benches are left at your own risk. 
Is there a lost and found? 
There will be a lost and found container on site for items like clothing, gloves, skate guards etc. This container will be accessible from 11 a.m. – 9 p.m.    
Are dogs allowed at Stuart Park? 
Dogs are permitted on leash at Stuart Park but are not permitted inside the fenced skating area. 
Are strollers allowed on the ice at Stuart Park?
Yes, stollers are permitted on the ice. 
Is smoking or drinking allowed at Stuart Park? 
There is no smoking, alcohol, cannabis or vaping allowed in Kelowna parks including Stuart Park. 
Who should I talk to if I notice unsafe behaviours at the park? 
Report any issues or incidents to on site staff or call 250-469-8800 to submit a service request. 
For more serious issues, please call the RCMP non-emergency line at 250-762-3300. In case of emergency, call 911. 
It doesn't look like 40 skaters in the live cam but the booking was full, why?
Skaters can arrive at any time within their 60 minutes of booked time. Some arrive right at the start of the booking, others may arrive mid-way through. Additionally, there may be skaters near the entrance/exit or along the sides of the rink that you can not see in the live cam. When booking a space, please be considerate and intentional in doing so as space is limited and bookings can not be cancelled.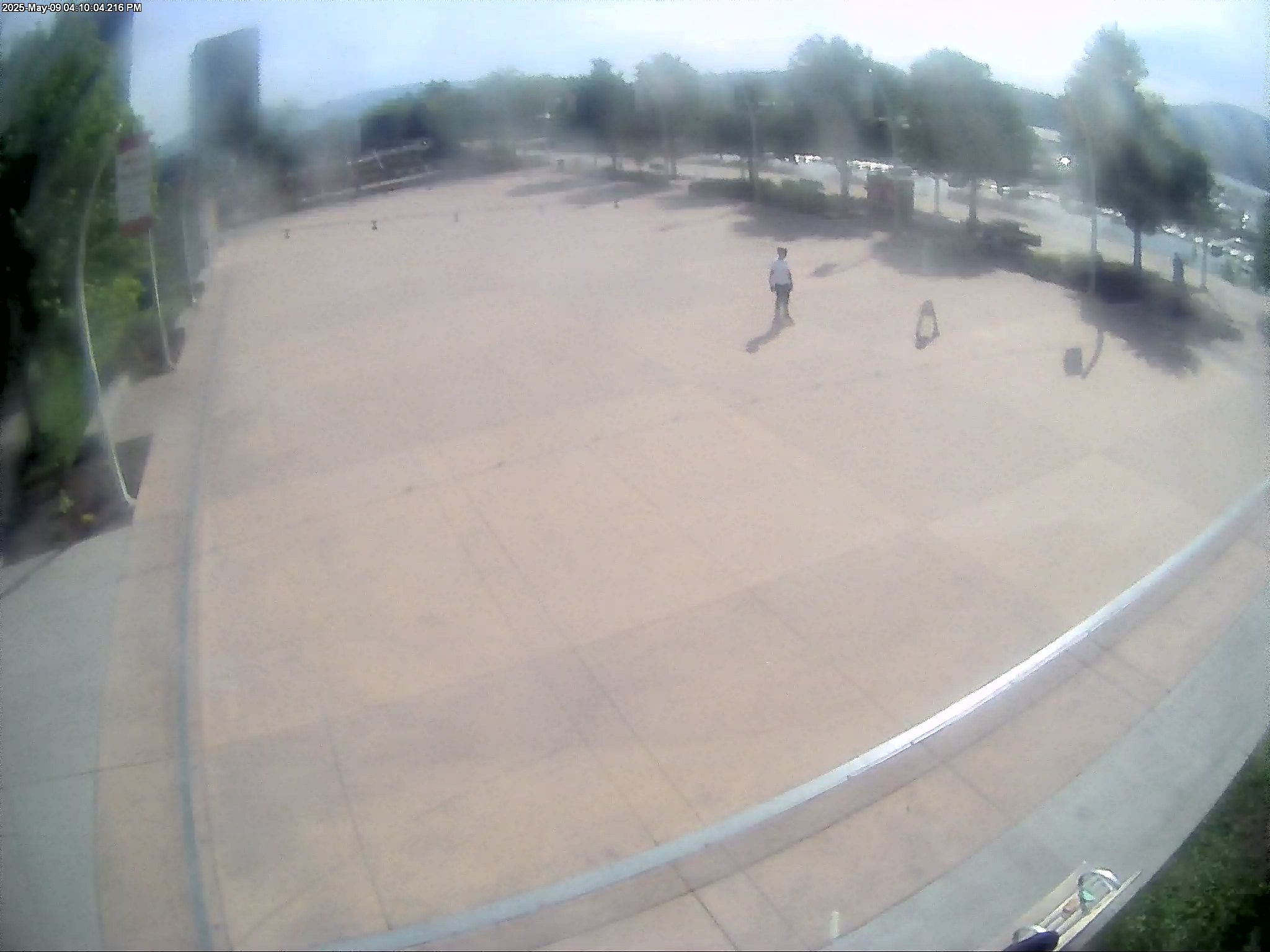 The camera image will update frequently (approx. every 2-3 minutes).