Stuart Park
Throughout the year, Stuart Park features a number of events and activities including Dancing in the Park and Sunset Yoga in the summer and free public skating in the winter.
Stuart Park Outdoor Skating Rink 
Public skating at the Stuart Park Outdoor Skating Rink is currently under review for 2020. Due to safety measures related to the COVID-19 pandemic, planning is underway to determine if appropriate adaptations can be made to ensure the health & safety of skaters. More information will be posted here when it becomes available.
Hours: The rink is open daily from 6 a.m. to 11 p.m. until late February. The rink typically closes daily from 11 - 11:30 a.m., 5-5:30 p.m. and 8-8:30 p.m. for scheduled ice maintenance. Weekly maintenance occurs on Mondays from 6-8 a.m. Check the live cam below for closures or maintenance before heading to the rink.
Cost: skating at Stuart Park Outdoor Rink is always free. Skate rentals are available on site for a fee.  
Rentals: skate, helmet and EZ bar rentals are available on site through Bladez Skate Truck. Check out the frequently asked questions below for more details on rentals. 
Check the live cam below for up-to-date ice conditions before you head down to the rink!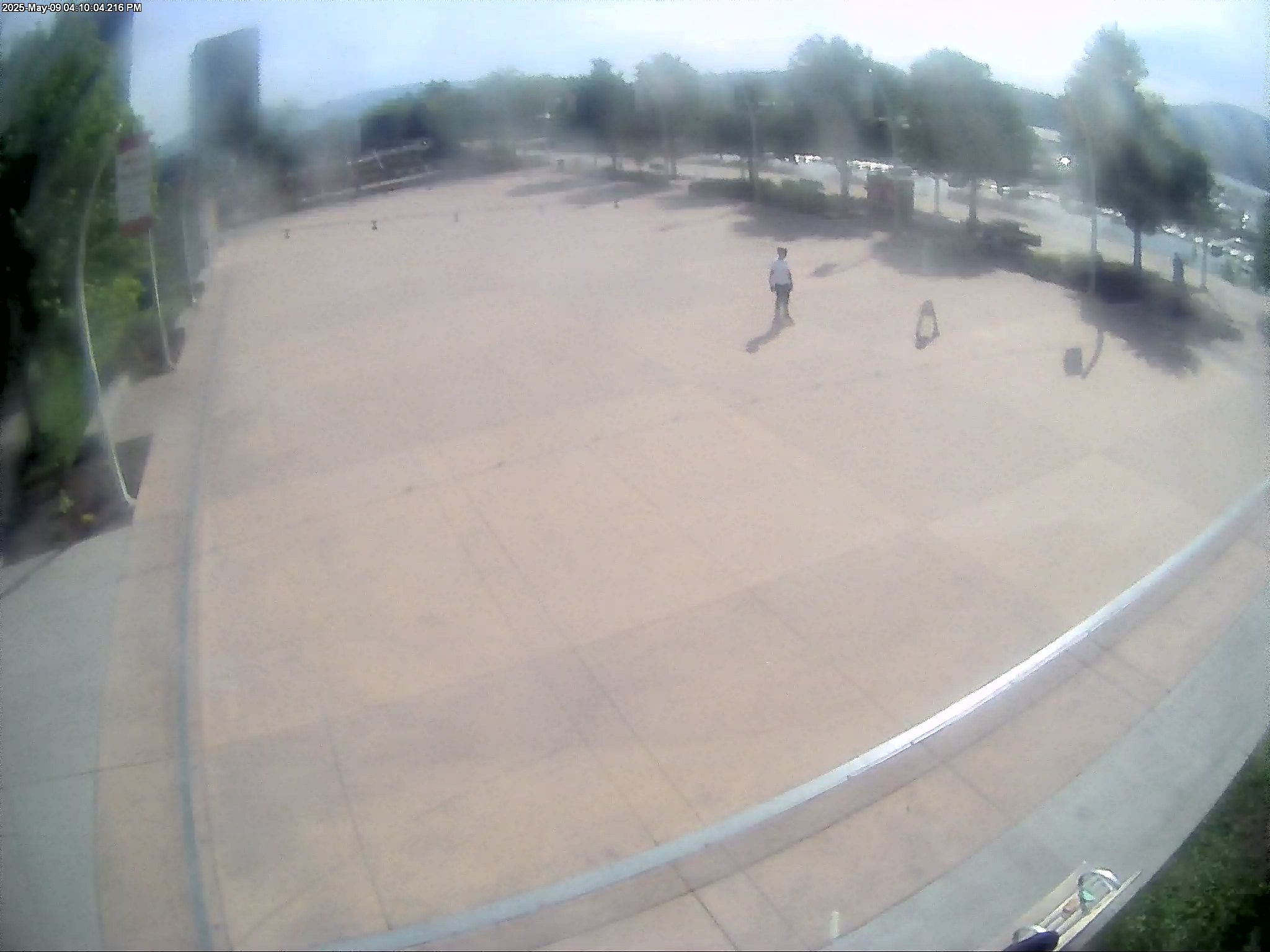 The camera image will update frequently.
Stuart Park Skating Rink - Frequently Asked Questions
How much do skate rentals cost and what are the hours for rentals? 
Skate rentals at Stuart Park through Bladez Skate Truck are available (cash only) as follows:
| | |
| --- | --- |
| Kids (12 and under)  | $4 |
| Adults (13+) | $5 |
| Helmet | $2 |
| EZ Bar  | $2 |
Hours at Bladez are 11 a.m. to 9 p.m. daily, with rental cut-off one hour prior to closing. On Christmas Eve, rentals will be closed at 6 p.m. and fully closed on Christmas Day.
Is there a possibility the ice rink will be closed? In the event of warm temperatures, heavy snowfalls, or any unsafe skating conditions, the ice rink may be closed. Check the live cam for the latest conditions.
Is there food and drink available on site?
TNT Comfort Foods (250-718-5444) will be open Thursdays-Sundays at Stuart Park with the following hours:
| | |
| --- | --- |
| Thursday | 5 p.m.-8 p.m. |
| Friday | 11 a.m. - 2 p.m. and 5 p.m. - 8 p.m. |
| Saturday | 11 a.m. - 2 p.m. and 5 p.m. - 8 p.m. |
| Sunday | 11 a.m. - 2 p.m. and 5 p.m. - 8 p.m. |
Is hockey or stick'n puck allowed at Stuart Park?
The ice rink is for leisure skating only. No stick use, hockey, or stick'n puck allowed at any time.
Are helmets required?
Helmets are recommended.
Will the firepit be available?
The firepit is in operation on a daily basis from 10 a.m. to 10 p.m.
Is there a skate patrol?
There is no skate patrol. Skate at your own risk.
Are there storage lockers?
There are no storage lockers, so items left on benches are left at your own risk.
Is there a lost and found?
There will be a lost and found container on site for items like clothing, gloves, skate guards etc. This container will be accessible from 10 a.m. – 10 p.m.  Items of value will be turned in to Sport Kelowna Office (250-469-8504) or City Hall (250-469-8500).
Are dogs allowed at Stuart Park?
Dogs are permitted on leash at Stuart Park but are not permitted on the ice surface.
Is smoking or drinking allowed at Stuart Park?
There is no smoking, alcohol, cannabis or vaping allowed in Kelowna parks including Stuart Park.
Who should I talk to if I notice vandalism/unsafe behaviours at the park?
Report graffiti to the Graffiti Hotline at 250-469-8600. For more serious issues, please call the RCMP non-emergency line at 250-762-3300. In case of emergency, please call 911.