The Stuart Park live camera updates frequently, allowing residents to view rink conditions before heading downtown.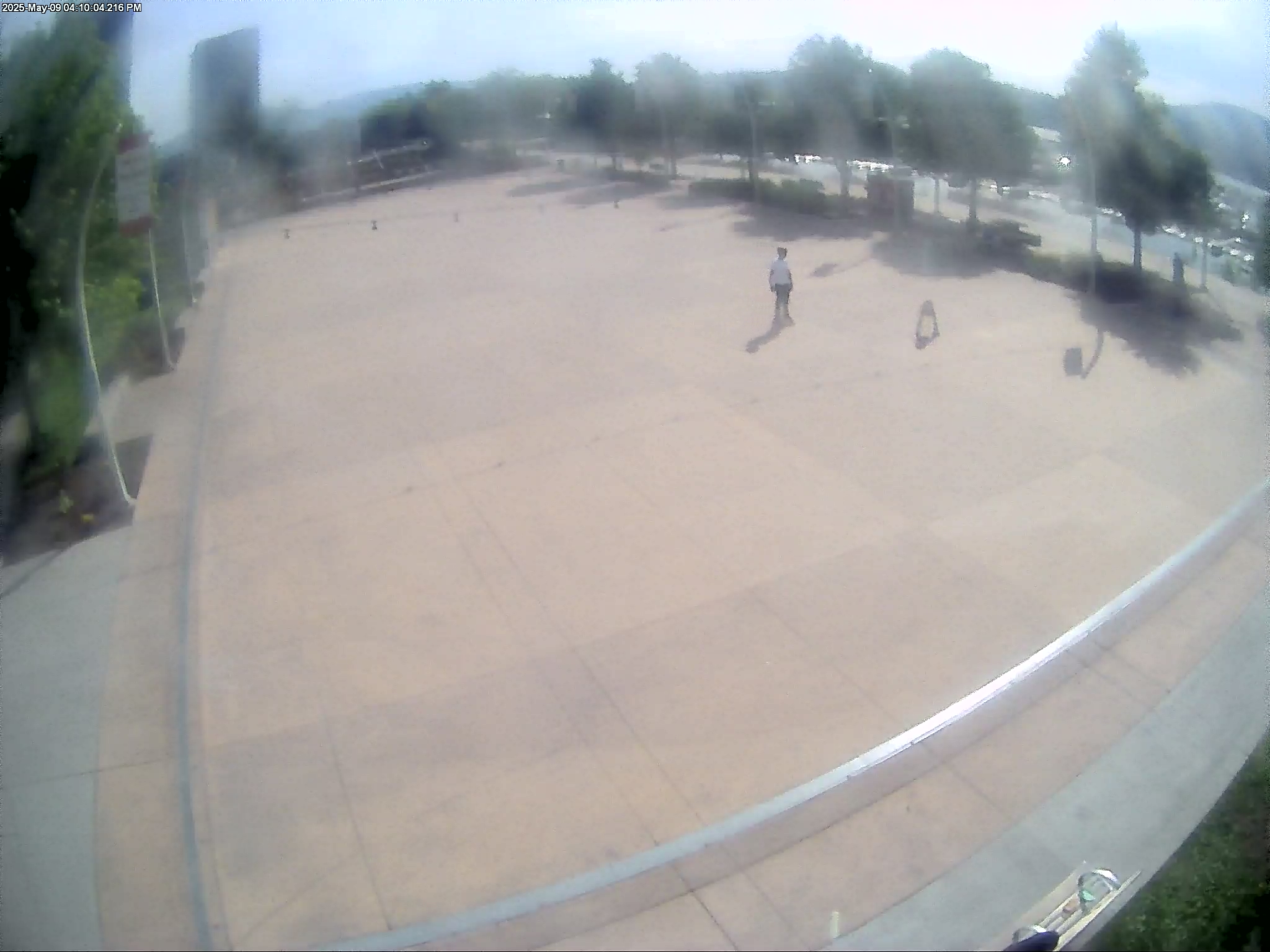 Stuart Park features many events throughout the year and is a highly sought after venue for many events that take place in the city.
Free skating at the Stuart Park outdoor ice rink began on Friday, Nov. 30. The rink will be open daily from 6 a.m. to 11 p.m., weather & maintenance permitting, until late February. If the rink is closed for maintenance, signs are placed at the corners of the rink. If the rink is closed for the day a yellow sign will be placed in the middle the rink (toward the right hand side of the camera image). If the rink is open, skaters will be on the ice and there will be no signs present. 
The public are asked to abide by the rink regulations as posted on surrounding signs and are encouraged to wear helmets.   
Check the skating schedule for more information.
Rink maintenance schedule
Weekly ice maintenance takes place on Mondays from 6 a.m. - 8 a.m. 
Monday - Friday: 11 - 11:30 a.m., 5 - 5:30 p.m. and 8 - 8:30 p.m.
Saturday, Sunday & Stat Holidays: 11 - 11:30 a.m., 1 - 1:30 p.m., 3 - 3:30 p.m., 5 - 5:30 p.m. and 8 - 8:30 p.m.
Times are subject to change. Check out the Stuart Park live camera for rink conditions before you head out!
Rental information
Skates, helmets and EZ bars will be available to rent on-site daily from 11 a.m. until 9 p.m. daily, with rental cut-off one hour prior to closing. On Christmas Eve, rentals will be closed at 6 p.m. and fully closed on Christmas Day. Cash only. Call 250-215-4458 for more rental information.
Fire pit
Skaters at Stuart Park will have the chance to warm themselves by the fire this winter. The gas fire pit located at the north end of the rink is now lit for the season. It is scheduled to be on weekdays between 3 p.m. and 10 p.m., and on weekends, statutory holidays and during the school break between 10 a.m. and 10 p.m. unless otherwise posted.