Snow Angels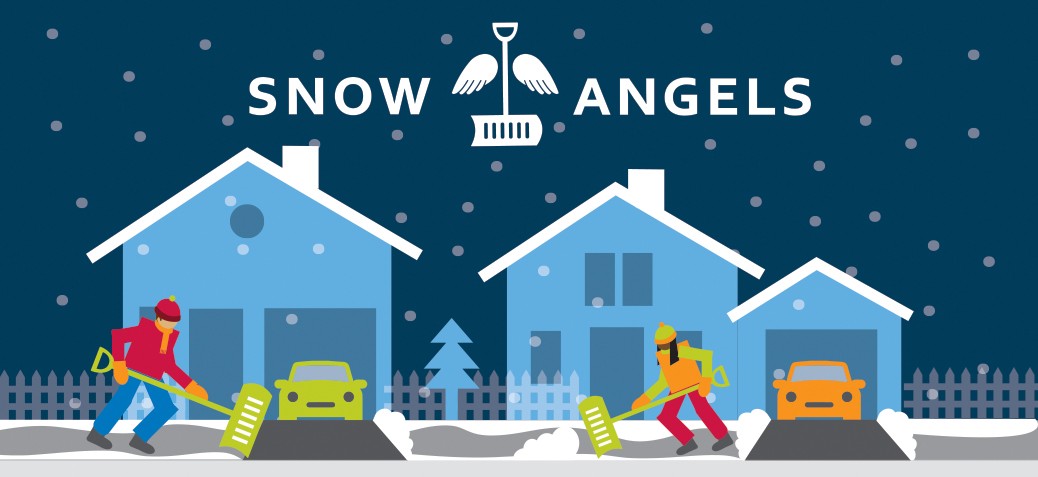 Nominations for the 2020/2021 Snow Angels season are now closed. Thank you to everyone who nominated their amazing neighbours this season! 
Do you have a friendly neighbourhood Snow Angel? You know, that neighbour who braves the cold on the snowiest of days and heads out with their shovel or snowblower and clears driveways and sidewalks throughout the neighbourhood. These individuals are doing a kind service to the community and we can help you acknowledge them!
Nominate a Snow Angel 
Fill out the webform below and we'll send you a special Snow Angels toque and a card to share with your neighbour. You can also nominate your Snow Angel by email at snowangels@kelowna.ca - be sure to include your mailing address!
Nominees will also be entered into a monthly draw to win a $100 gift certificate the The Local Gift Card to be used toward local businesses. Draws will be done at the end of each month of the snow season and winners will be contacted by direct mail.
Please note that Snow Angels nominations are accepted for Kelowna residents only.