Bike parking
Bike lockers
We advise all cyclists to lock up their bikes properly. In an effort to provide for those who would prefer a more secure bicycle parking option, we have installed secure rental lockers in the downtown core and Pandosy neighbourhood.
How to rent
For only $12 per month, you can secure a locker – far cheaper than any vehicle parking pass. The parking office will provide you with a dedicated key.
For more information, call 250-862-8585.

Locations of bike lockers
Downtown on Bernard Avenue by Abbott Street and by Richter Street
Downtown on St. Paul Street north of Bernard Avenue   
Downtown on Ellis Street by Lawrence Avenue, Harvey Avenue and Cawston Avenue
Inside the downtown Chapman Parkade on Lawrence Avenue by Water Street (12 fenced lockers)
Inside the downtown Library Parkade on Ellis Street by Doyle Avenue
South Pandosy Town Centre between KLO Road and Raymer Avenue
Queensway Transit Station (downtown)
Smith Avenue by Water Street (by the Provincial Court House)
Cawston Avenue by Water Street (behind the Art Gallery)
Please confirm availability with Kelowna Parking. Some lockers may be unavailable during construction projects in areas.
Bike racks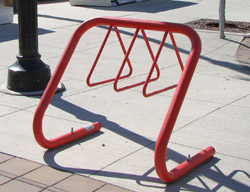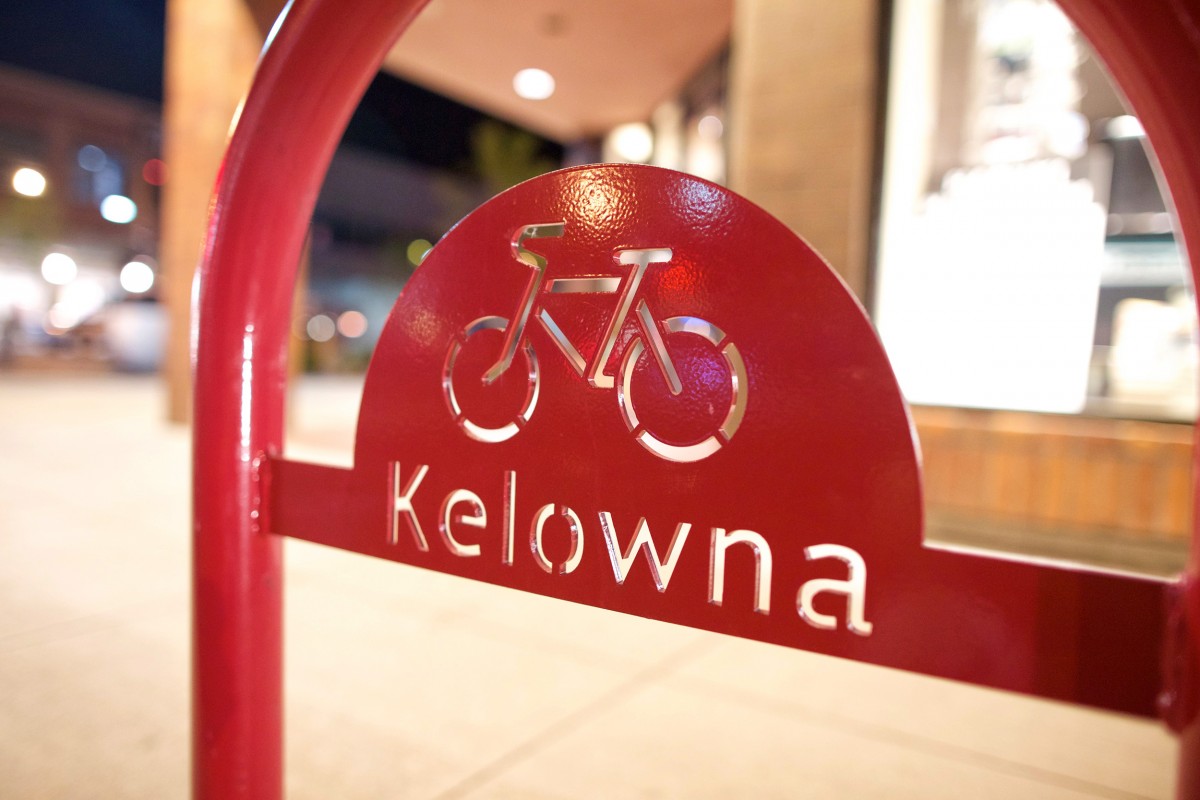 Cost Shared Bike Rack Program
Businesses interested in installing a bike rack of their own can view our brochure. We will cover 50 per cent of the cost to purchase and install quality bike racks at qualifying businesses and organizations that attract visits from the public. If you're interested in installing a bike rack, fill out the online application form and email it to the Active Transportation Coordinator. 
Requests for public bike racks for placement on city properties or right-of-ways can also be made by contacting the Active Transportation Coordinator. 
To learn more about cycling safety tips, visit smartTRIPS.ca.
In fall 2016, Kelowna RCMP partnered with a community-minded online service called 529 Garage.
529 Garage is a free online mobile application registration system which will allow the Kelowna RCMP and bicycle enthusiasts to join forces through improved education, prevention and communication to combat bicycle theft in our community. Results have shown that the 529 Garage app has the potential to effectively reduce the number of bike thefts and increase the number of recovered bikes that police can then return to their rightful owners.
Visit project529.com/kelowna for more information and to register your bike.