Okanagan Mission Activity Centre
Please note: As of Nov 2nd, following new direction from the Provincial Health Officer, all City staff, instructors and public visiting City recreation facilities are required to wear masks in public-access areas. This includes spaces within City recreation facilities and arenas including lobbies, change rooms, washrooms, hallways and spectator areas. Please adhere to all safety protocols and signage on site. More details including a list of exceptions can be found at kelowna.ca/PRC.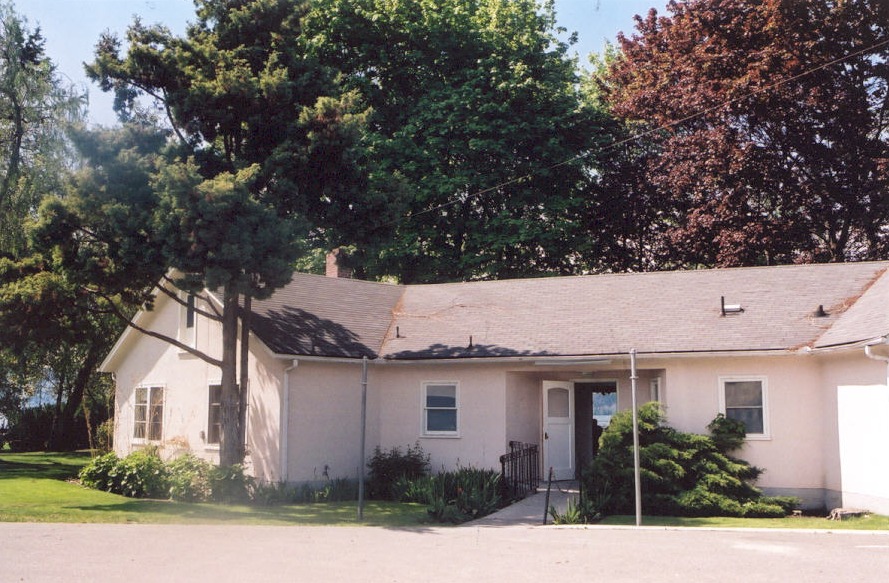 The Okanagan Mission Activity Centre sits on the waterfront next to Sarsons Beach. The Centre is nestled amongst tall shade trees in a quiet neighbourhood setting and has a grassed and fenced backyard.
The Okanagan Mission Activity Centre is a multi-use facility. During the day it is operated in collaboration with the Okanagan Mission Seniors Centre Society and the City of Kelowna. On weekends and evenings, it is used for City of Kelowna recreation and cultural programs or rentals. This facility is available for rentals.