Green Wave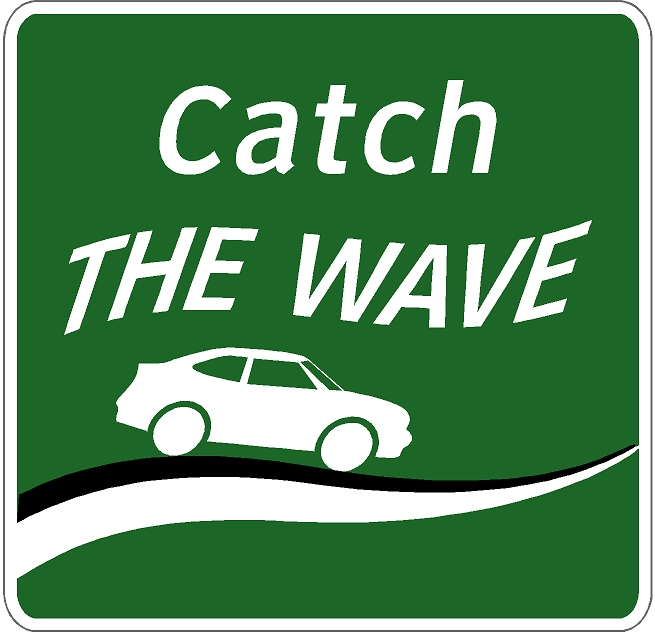 Together with ICBC and the RCMP, the City of Kelowna is continuing to improve road safety on Springfield Road from Rutland Road S. to Durnin Road. Springfield Road is an important corridor within the city and improvements have been implemented to increase safety for those who live and travel this corridor each day.
A 3E Approach which consists of Engineering, Education and Enforcement, are the tools identified to improve road safety. A number of improvements have been implemented since 2007, the newest being the introduction of the "Green Wave" on Springfield Road.
The Green Wave is an initiative which will see traffic signals timed at the posted speed limits between Hollywood and Durnin Roads to allow motorists to receive green lights at each intersection in the direction of primary flow during peak hours. Motorists cruising at faster speeds will be faced with red lights. 
In addition to the Green Wave, as of April 13, 2015, speed sensors will detect motorists speeds and signal to the control box whether the light is green or red. Motorists who are excessively speeding will be faced with a red light at the next intersection. The final phase will affect intersections from Ziprick to Hollywood roads. 
To help educate motorists, speed reader boards, paint markings and signage were posted.
Enforcement
Central Okanagan Speed Watch activities will coordinate with the RCMP to improve awareness and enforce the speed limit. The RCMP will be enforcing the speed limit throughout the corridor, targeting locations and times where speed-related collisions occur. 
Background
Safety and operation improvements were identified in 2007 with recommended changes to reduce speed and collisions along the corridor. Major past improvements included a raised central median constructed at Springfield Road/Graham Road to restrict all left-in and left-out movements at this intersection. Springfield and Leckie Roads intersection traffic signal operations were adjusted and a left turn raised median with an extended left turn bay was installed.