Walking
Sidewalks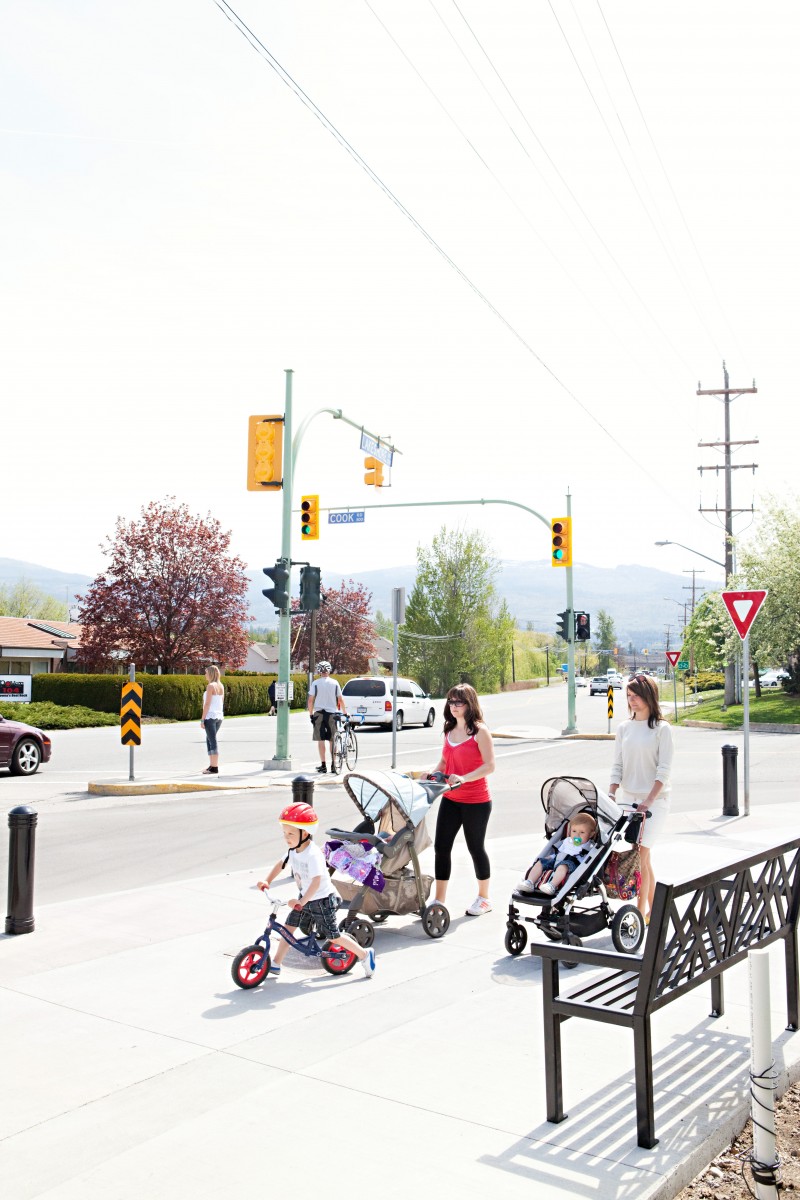 Our Official Community Plan outlines a commitment to reducing our greenhouse gas emissions by 33% by 2020. As part of this commitment, we've been increasing the attractiveness, convenience and safety of different active transportation modes. We have been designing streets to serve a broader range of transportation modes, focusing on pedestrians, cyclists and transit service.
To encourage walking within the city, more walking facilities such as sidewalks, crosswalks and shared pathways are being developed. We've also been adding accessibility features to make walking an easy choice for everyone, this includes ramps, audible signals and countdown timers. This helps promote an active and healthy lifestyle among current and future generations.  
Sidewalk projects provide convenient and safer walking areas for all types of pedestrians connecting to important destinations such as schools, parks, shops and jobs. Given our limited resources, the projects are prioritized and selected based on:
Walking potential (type/mix/density of land use, proximity to destinations such as schools/parks/ employment and the extent of public support)
Walking deficiency (collision risk, traffic speed, traffic volume, road width/length and public complaints). 
A large number of projects have been planned for the next several years. For a list of current sidewalk construction projects visit current Capital Projects. There are also a number of pathways in Kelowna that make getting around even easier.
Walking benefits
Regular exercise improves mental and physical health
Improves air quality and reduces greenhouse gas emissions
Decrease traffic congestion - less cars meaning less traffic on the roads
Creates a community-oriented environment
Visit the Central Okanagan's smartTRIPS website for more health benefits and tips on walking.