Bike routes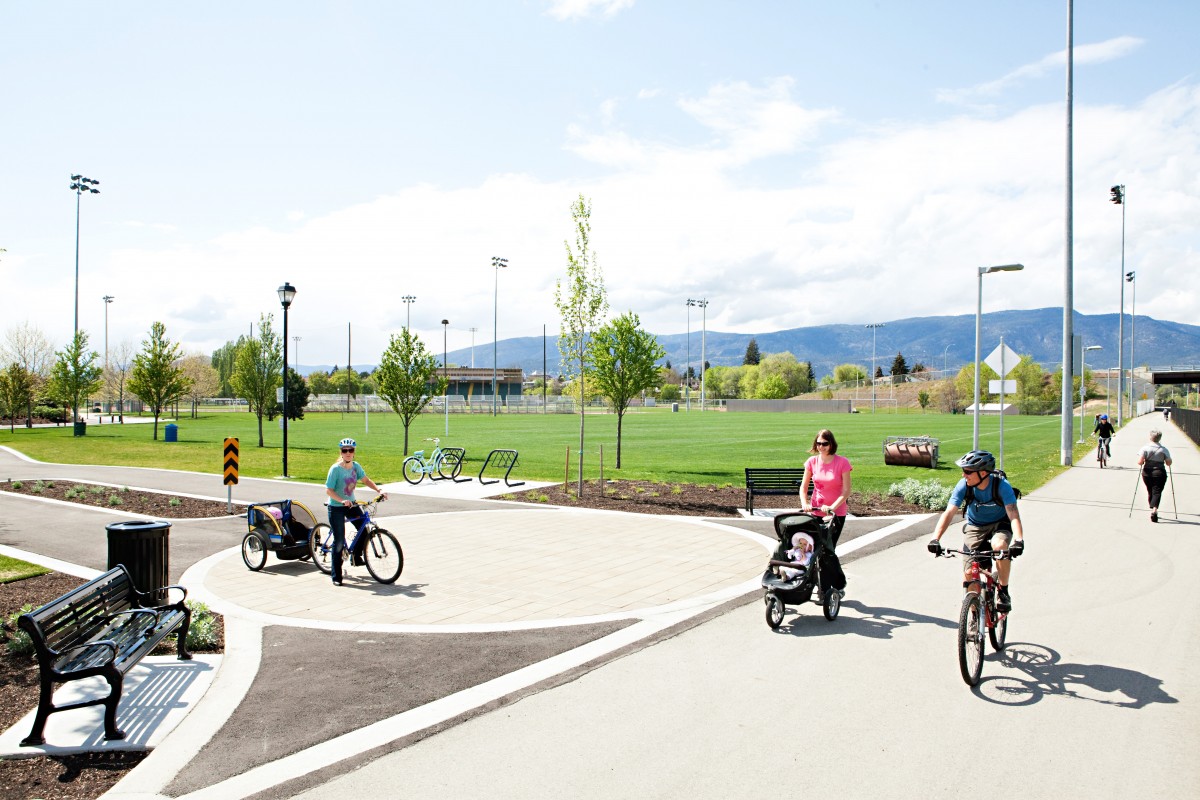 As biking continues to grow in Kelowna, so does our network of bike lanes and paths. There is approximately 300 kilometres of on-street bike lanes and 40 kilometres of separated paved multi-use paths. The Okanagan Rail Trail is one example of a paved multi-use pathway that provides a safe, accessible route. To plan your route, use our Bike Map or Google "Bike Routes". 
Pathway and bicycle route map
Our Bicycle Route Map details bike lanes, suggested bike routes, and pathways within Kelowna. Kelowna's Bicycle Route Map can be printed or picked up at City Hall. 
Using Sutherland Avenue two-way protected bike lanes
There are some changes to riding patterns on Sutherland Avenue, between Ethel and Pandosy. When turning, yield to pedestrians and oncoming bikes, watch for turning vehicles, and use the green bike box to exit the bike lanes at Richter Street.