Based on the results from the Strong Neighbourhood survey, residents indicated that they had a desire to get to know their neighbours. 
The Good Neighbour Toolkit will help inspire you with ideas on how to reach out and build relationships with your neighbours.
Get to know your neighbours by playing a round Neighbour Bingo at your next event - like a Block Party! 
(with suggested ideas for squares)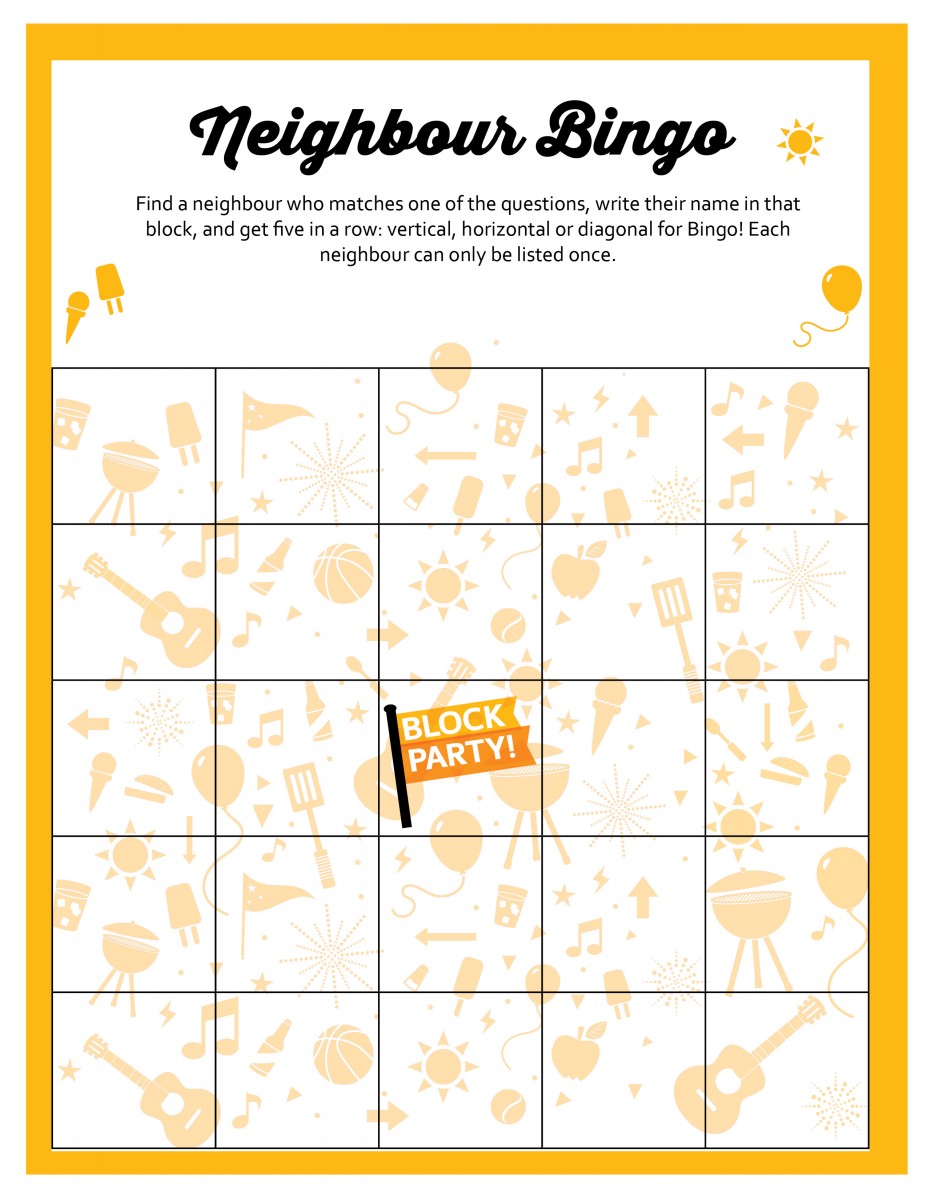 Neighbourhood/Residents Associations Contact List
A contact list for Kelowna's neighbourhood and resident associations. Associations are responsible for ensuring the list is up to date.
Block watch
Learn more about the City's Block Watch program and other community policing initiatives.
NeighbourWoods
The NeighbourWoods Program is a residential planting initiative to encourage you to help grow healthy neighbourhoods and preserve our urban forest.