Munson park trail temporary closure
Public service announcement
Starting Tuesday, Nov. 12, sections of the walking trail at Munson Pond Park will be closed for approximately six weeks.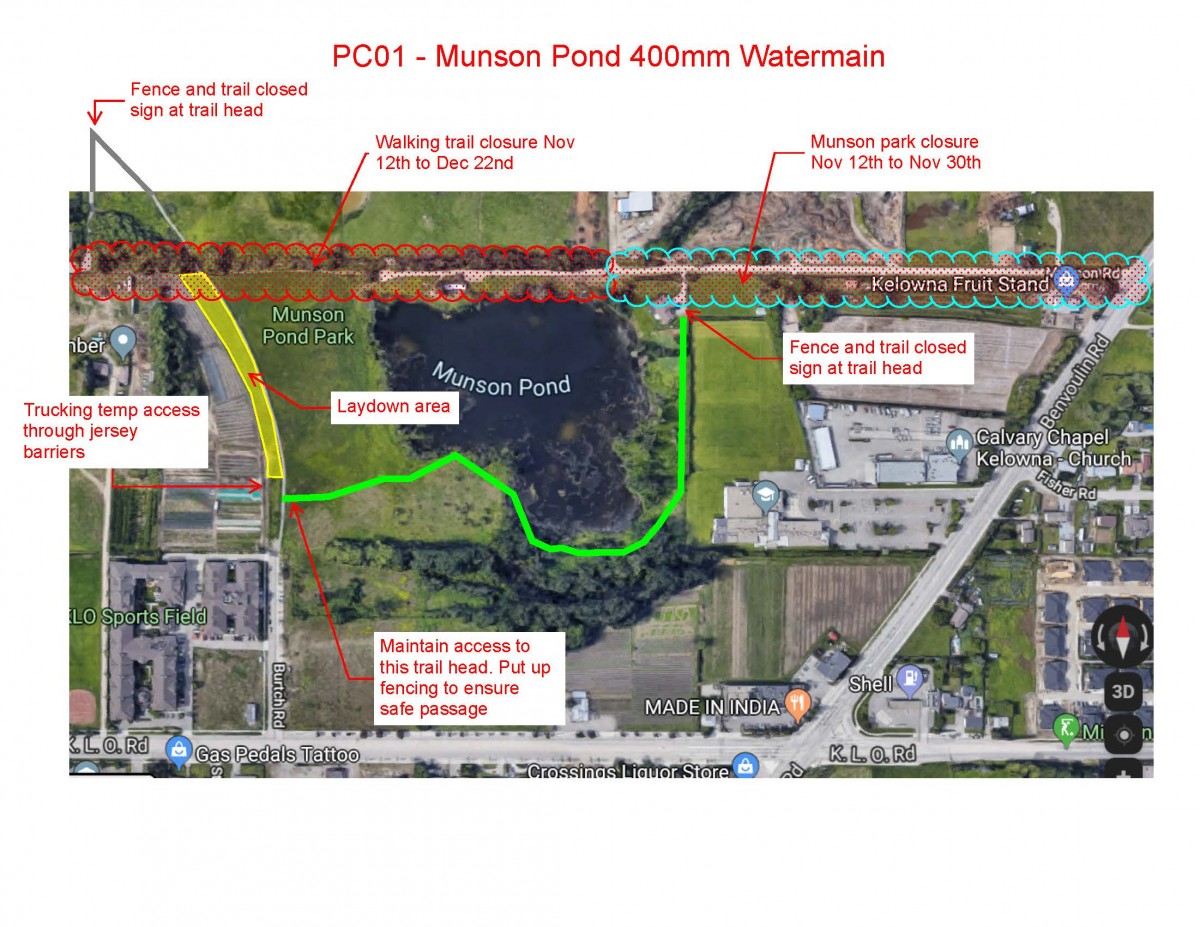 Residents are advised to watch for signs and fencing at trailheads indicating closures. The south trailhead near Burtch and KLO roads will remain open, while two north-end trailheads at Munson Road and Burtch Road will be closed.
The closure is necessary to accommodate installation of watermains. Vegetation removed during construction will be replaced within the park, and work will follow an approved environmental management plan.
For more information about parks in Kelowna, visit kelowna.ca/parks.