Houghton Road Active Transportation Corridor is Rolling Along
PSA
The Houghton Road Active Transportation Corridor (ATC) extension is underway with the first section nearly complete.
Kelowna's network of ATCs decrease the number of vehicles on the road to help reduce traffic congestion while creating a community-oriented environment. Crews are working to expand this network and the Houghton ATC will aid in extending the current corridor down Lester Road to Leathead Road and across Highway 97 to Enterprise Way.  The City received a $2.4-million "Investing in Canada Infrastructure Program" grant for this project. 
"Construction is moving smoothly and on schedule," said Derek Corning, Senior Project Manager. "We are excited to complete this important corridor and appreciate the patience we have received from everyone in the City." 
The next steps in connecting Rutland to the Okanagan Rail Trail and beyond are: 
Leathead Road to Enterprise Way – August 12 until the end of September 
The Highway 97 area – End of August until the end of September 
Construction started in June along Lester Road and the path in that area is now installed with landscaping underway. Traffic detours are not planned as the work will maintain both lanes of traffic, with some short periods of single lane alternating traffic. The work along Highway 97 will only occur at night.  
As a multi-modal pathway, pedestrian and bicyclists will share the same space, just like on the existing sections of the Houghton ATC. This expansion will be separated from traffic and suitable for users of all ages and abilities. 
Learn more about this project by visiting the Capital Projects at kelowna.ca/cityprojects.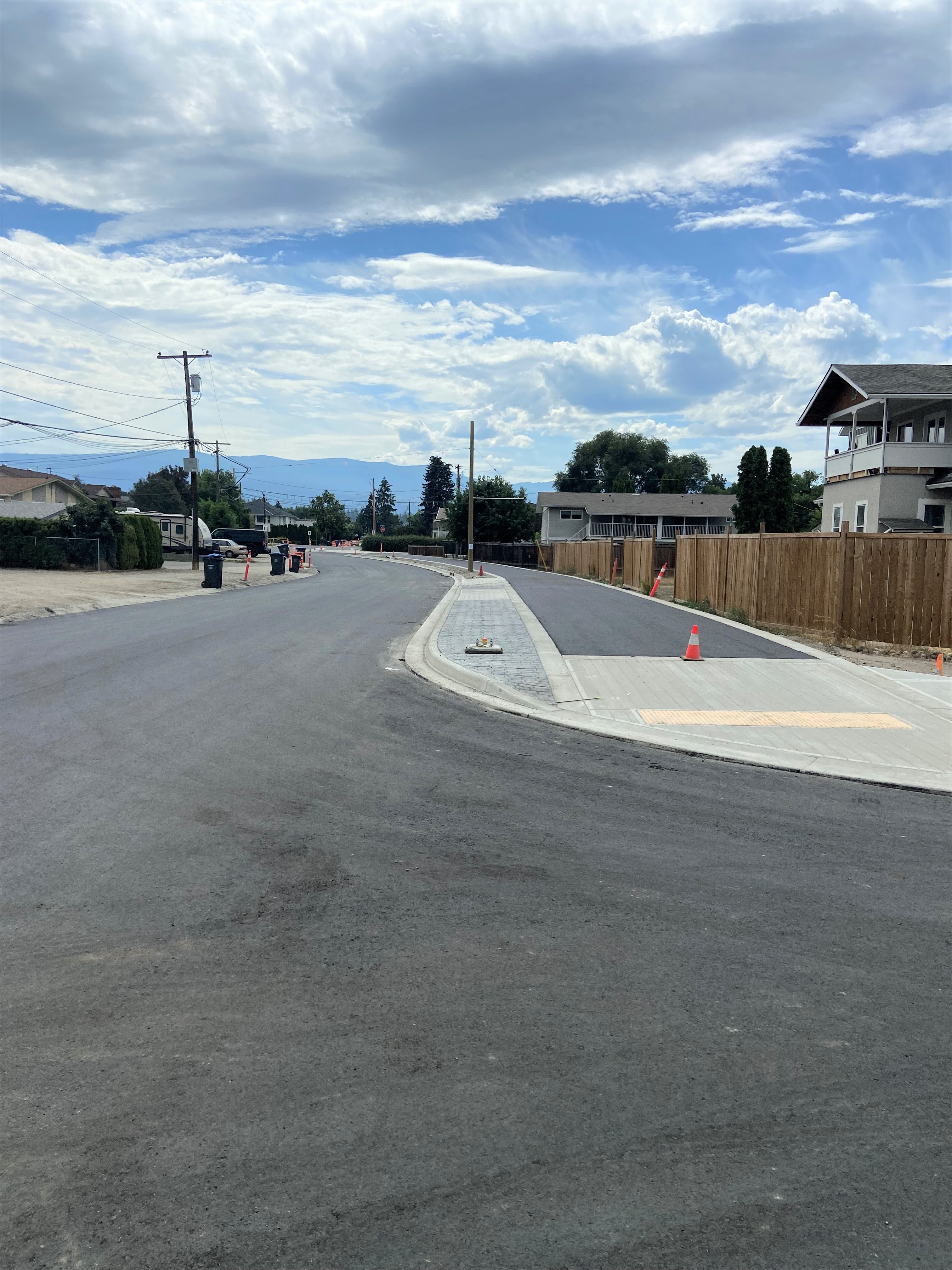 Completed path along Lester Road.