Park & Play is a free all-ages event that runs weeknights from 5-8 p.m. throughout July and August at various parks throughout the city.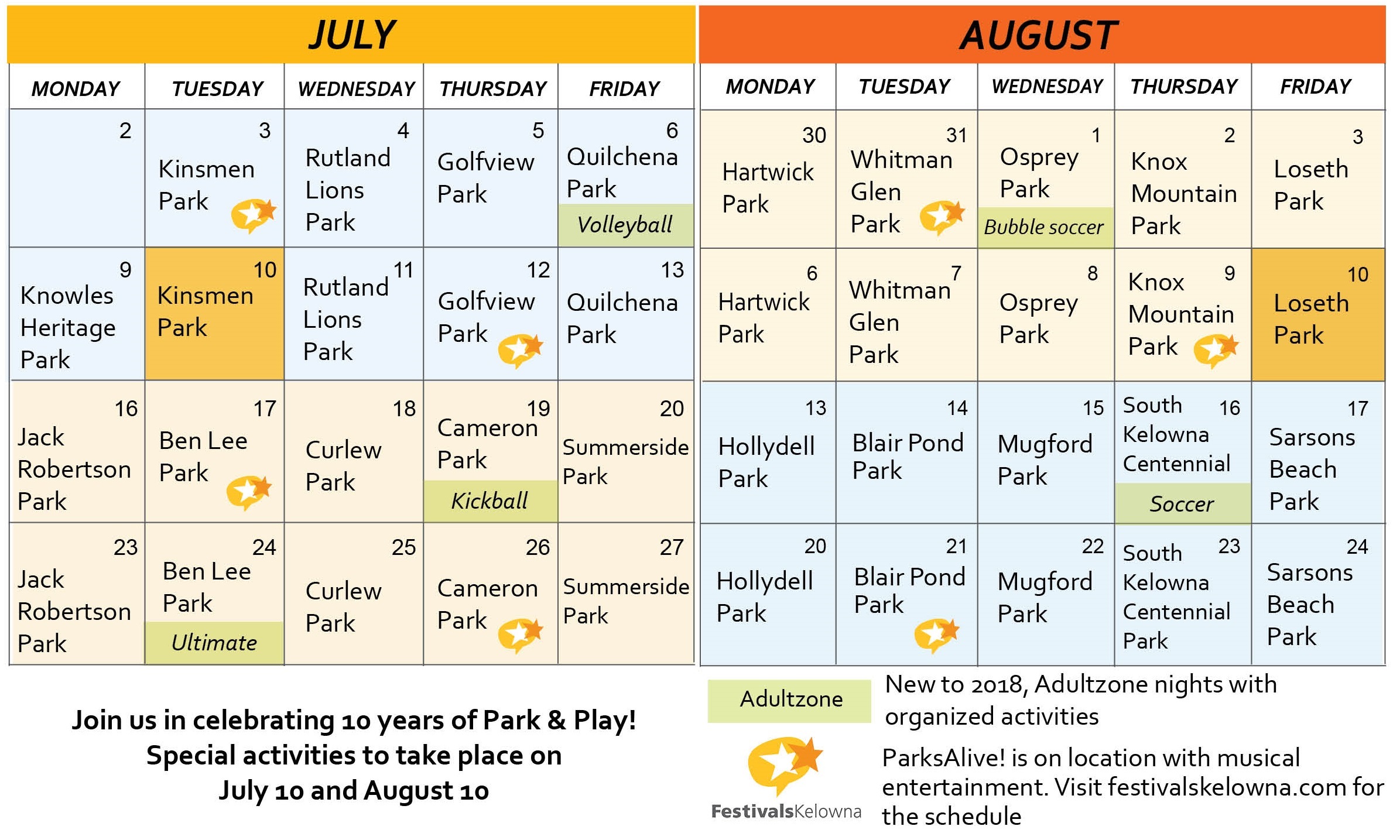 Please note, due to the special air quality advisory in effect, Park & Play may shorten the event. 
August 14 at Blair Pond Park - 5 to 7 p.m. - giant board games, frisbee, bocce and more
---
Park & Play events offer an opportunity for neighbours to connect each other and their surroundings, turning neighbourhoods into communities. It encourages residents to go outside and discover their neighbourhood park or green place and supports an active and healthy lifestyle through active play opportunities.
Pop-Up Park & Play offers even more opportunities for families to play! Every Wednesday from 10 a.m. until 12 p.m. starting July 4 until August 22 in a park near you.
Parents and guardians are reminded that they are responsible for the care and supervision of their children and are encouraged to use active transportation such as walking or biking to get to the events.
Park & Play is a weather dependent event. Events may be cancelled or end early if staff deem conditions unsuitable.