20-Year Servicing Plan
To accommodate continuing growth in Kelowna, construction of new services or expansion of existing services will be required. The City's 20-year servicing plan and financing strategy supports the infrastructure needs called for in the Official Community Plan.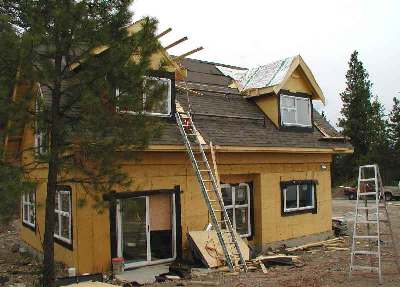 The financial strategy acknowledges that:
The cost of new infrastructure to accommodate new growth, should primarily be the responsibility of developers 
A portion of new infrastructure is also of benefit to present tax payers and some cost should be shared 20 Year Servicing Plan. 
Financial Mechanisms
A municipality's ability to finance new infrastructure is limited to powers granted by the Local Government Act. The Provincial Government, through legislation, has empowered municipalities with the right to impose Development Cost Charges for major services such as arterial and collector roads, water systems, sanitary sewer systems, drainage systems, parkland acquisition and development. 
A combination of finance mechanisms support the objectives outlined in the Official Community Plan and complement the funding paid by new development:
Pay-as-you-go (taxation and utility user rates)
Reserve funds - funds put away in prior years for specific future purposes (parking, equipment replacement, landfill improvements)
Short-term borrowing
Long-term borrowing authorized by an alternative approval process or a community referendum
Developer construct agreements - recovery from benefiting property owners
Formation of Specified Areas - direct user pay (i.e. those benefiting from a sewer upgrade in their area)
Grants or cost-sharing programs provided by senior levels of government
Public/private partnerships
2030 Infrastructure Plan
Infrastructure is critical to the quality of life for citizens that live, work and play in our city. The City invests an average of $70 million annually toward clean drinking water, transportation, parks, buildings, utilities and other capital costs like equipment, fire trucks, lift stations and wastewater treatment. Keeping citizens safe and healthy, and providing opportunities for economic development is necessary to the sustainability of the community. 
Although major services such as arterial roads, water and waste-water systems, and park development form the framework within which the city ultimately develops, other infrastructure needs are required to satisfy operational, recreational, cultural and safety demands within a growing community. These infrastructure needs are funded outside of the Development Cost Charge Program.
Operations buildings such as public works facilities
Major new equipment such as snow removal equipment
Recreation buildings
Parks and playing field development
Community theatres and art galleries
New fire halls and new or expanded police facilities