Action Plan 2020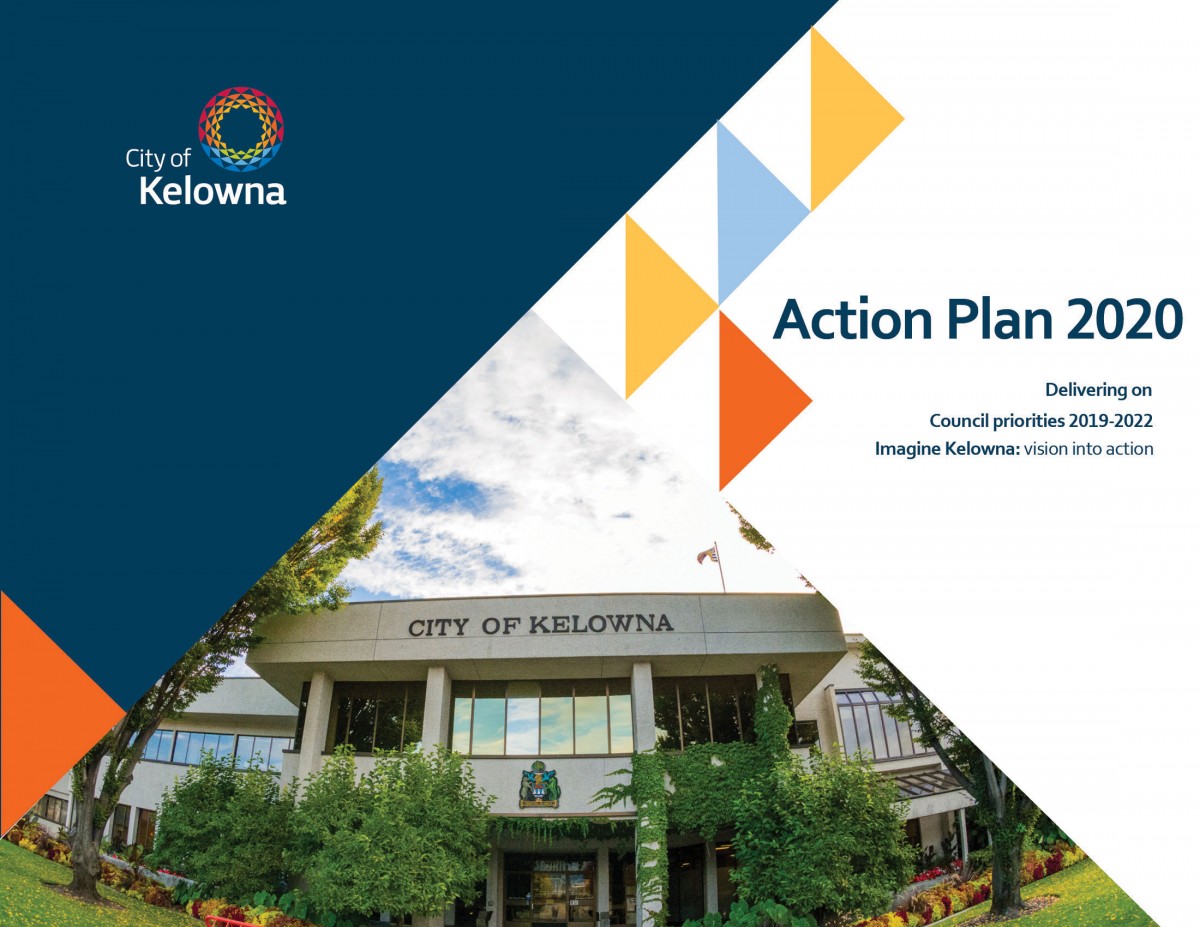 Action Plan 2020 identifies the organization's most notable strategic and operational work to deliver results in 2020 in response to Council priorities 2019 – 2022.  Developed collaboratively by all the City's divisions, the action plan captures nearly 100 notable operational and infrastructure improvements initiatives to provide a clear path forward.  The organization as a whole is responsible for actioning and delivering on these items. That being said, Action Plan 2020 is not an exhaustive list of all the essential work performed by the organization to serve residents.  
The action plan is an important part of the City's overall integrated strategy and corporate performance management process, which outlines how the organization sets priorities, aligns the organization, executes the work, measures outcomes, and evaluates opportunities for improvement.
Summary of projects and initiatives
The projects and initiatives included in the action plan represent work that is currently underway (multi-year, or not completed in the previous year) or planned to start sometime during the year. Many projects and initiatives will advance more than one priority area and/or result. A primary alignment was chosen to avoid replication. Expand the accordions below to see the projects planned for 2020.
Council priorities 2019-2022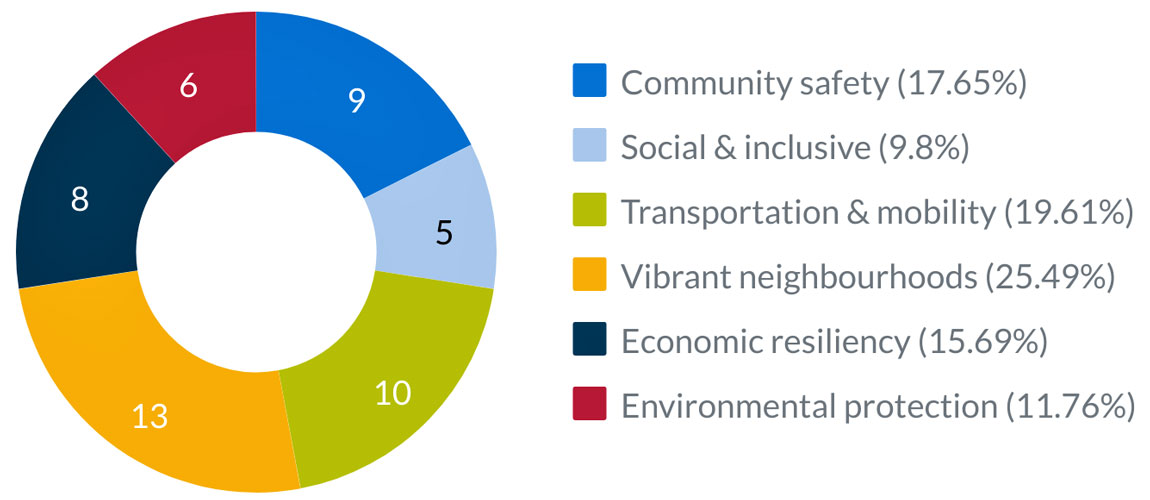 | | |
| --- | --- |
| CCTV camera database registry | Integration court approval and implementation |
| Create a community property/housing standards enforcement team | Integrated security network (Airport) |
| Data analytics: expand community safety data model | New safety positions added (25 total: 11 RCMP and 14 support staff) |
| Develop a Community Safety & Well-Being Strategy  | Tiered policing model: explore opportunities  |
| Expand CCTV camera and related security infrastructure |   |
| | |
| --- | --- |
| Affordable Housing Land Acquisition Strategy | Social Policy Framework |
| Business case development: Housing for those with complex needs | Housing with supports community inclusion team |
| Business case development: Provision of shelter services |   |
Transportation & mobility
| | |
| --- | --- |
| Curb Space Management Strategy | Pedestrian and Bicycle Master Plan update |
| Ethel 3C (Rose - Raymer), Active Transportation Corridor | Regional Strategic Transportation Plan: Phase 2 |
| Hillside biking transit pilot program | Transportation annual performance monitoring program |
| Houghton 1 (Nickel - Okanagan Rail Trail), Active Transportation Corridor | Transportation master planning and engagement program |
| Parking strategy: Capri-Landmark Area Plan development | Transportation Safety Strategy |
| | |
| --- | --- |
| 350 Doyle Ave. Strategic Disposition | Development of multi-sport fieldhouse at Rutland Recreation Park |
| 2040 Official Community Plan update | Pandosy Waterfont Park: Phase 1 |
| Art Walk/Civic Plaza: Civic precinct/downtown planning | Rutland Centennial Park: Phase 4 |
| Artist in Residence pilot program | Parkinson Recreation Centre: conceptual facility design |
| Capri-Landmark Urban Centre Plan implementation  | Parks Master Plan |
| City Park Promenade design and construction: Phase 2 | Strategic redevelopment of key sites, Harvey: Abbott to Richter (Southern Gateway) |
| Community Access for All, parks and buildings improvement program |   |
| | |
| --- | --- |
| 5G network development initiative: Phase 1 | Soaring Beyond 2.5 M Passengers: Air Terminal Building, Phase 1; and, Phase North |
| Development of East Lands (Airport) | Start-up and entrepreneur's partnership program (tech community) |
| Flight to 2020: Airport development program | Unsolicited Proposal Policy implementation |
| Partnership with Tourism Kelowna |   |
| | |
| --- | --- |
| Community Electric Vehicle Strategy | Implementation of Energy Step Code Strategy for residential buildings (Part 9) |
| Community Energy Retrofit Strategy | Kelowna Area Based Water Management Plan |
| Energy Step Code Implementation Strategy for large/complex buildings (Part 3) | Mill Creek flood protection project: new reservoir |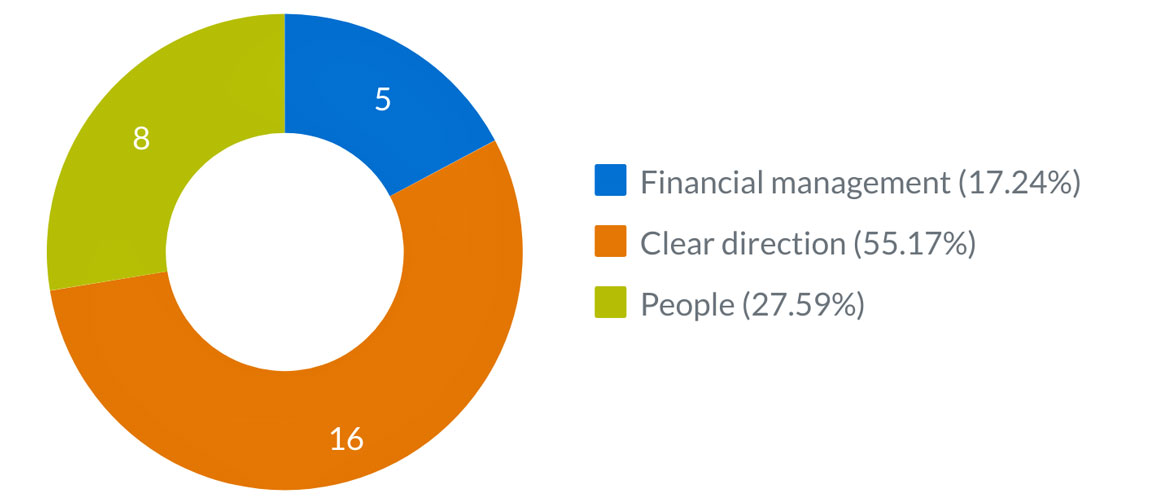 | | |
| --- | --- |
| Active Living & Culture fees & charges review | Facility reserve fund review (Active Living & Culture) |
| Chat bot scale up | Quantify actual costs related to building maintenance including service repair |
| Corporate photography management and access (digital asset management) |   |
| | |
| --- | --- |
| Action Plan 2020 | Information management program |
| Budget software replacement | Online applications system upgrade |
| Corporate Asset Management System | Replace legacy Community Planning & Development business systems |
| Council priorities mid-term update | Service request system replacement |
| Data Strategy | Reporting on Council Priorities 2019-2022 |
| Divisional strategic and business plans  | Strategy management software: discovery & pilot |
| Electronic documents & records management system (EDRMS), Phase 1: discovery and plan, Phase 2: selection and implementation | Water meter reading and servicing repatriation |
| Imagine Kelowna partnerships and communication | Web platform update to Drupal 8: Phase 2 implementation |
| | |
| --- | --- |
| Corporate and department engagement plans: track and monitor implementation | Collaborative workshops: solution testing (Phase 2) (Community safety) |
| Corporate succession planning: action plan from People Meeting | Organizational vision & values |
| Collaborative workshops: discovery (Phase 1) and testing (Phase 2) (Environmental protection) | Systems leaders table |
| Collaborative workshops: discovery (Phase 1) and testing (Phase 2) (Transportation) | User-centred Design resource |
|   |   |
Maintain and improve base business (operations)
| | |
| --- | --- |
| City Hall Renovations: Phase V | Passenger bridge upgrades |
| Corporate Emergency Response and Business Resumption Plan | Preliminary plan design program: new projects |
| Email and mobile marketing platform: Phase 2 | Safety management software development: City Works |
| Event Strategy | Transition of South East Kelowna Irrigation District integration with City Water Utility |
| Integrated risk management | Unit 4 approval workflow: Phase 3 |
| Intranet revelopment  | Update 20 Year Servicing Plan and Development Cost Charges Bylaw in conjunction with Official Community Plan (OCP) |
| KLO Rd Mission Creek bridge replacement | Update building condition assessment inventory |
| Lakeshore Rd (Dehart - Vintage Terrace) Active Transportation Corridor | Update Heritage Conservation Area development guidelines |
| McCulloch Area improvements (KLO/Hall/Spiers) | Water meter replacement program |